In-home aged care Sutherland Shire, Sydney, NSW
Available from 1+ hours to 24 hours 7 days a week live-in care
Serving Sydney & NSW Areas
Care From 1 to 24 Hours Per Day
Can Start On The Same Day
Free Personalised Care Plans
Care For Family Aged Care Sutherland Shire, Sydney
Care For Family is founded on the principle that every Australian should have access to affordable, expert care, no matter how complex their care needs. That's why we offer specialised aged care for Sutherland Shire and throughout Sydney.
Our Sutherland Shire aged care services are aimed at helping older Australians live happily and safely in their own homes for as long as possible.
Designed to empower our clients to maintain a high quality of life, whilst preserving their independence and dignity, our home care Sutherland Shire services are carried out by our expert, compassionate, and experienced care team, so you can rest assured that your loved one is in the best of hands as they grow older.
Booking our Aged Care Services
Booking our in-home care services couldn't be simpler. All you need to do is:
Call us on 02 9343 0880 or click here to request a callback
We'll then provide a FREE telephone or in-home consultation to help you to decide on the support you need
If you'd like to proceed, simply book our services and we can start on the same day
"I was so impressed that within 8 hours of requesting care for my Mum we had a care team in place offering the most incredible caring support."
"It was a huge relief knowing the care team was always practicing the highest level of professionalism and to know that the same familiar team members arrived every day and night."
"The care team's support and dedication was truly amazing. Each of the carers enriched Mr Smith's life in some way and I know that he enjoyed their company. They were always on time for their shifts and so pleasant to be with and I formed a lovely bond with each of them."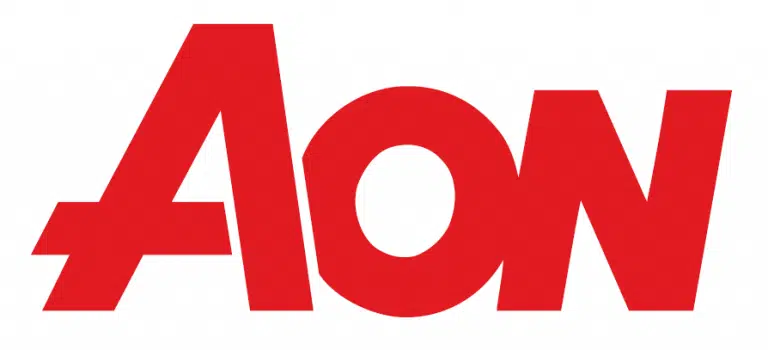 About Aged Care Sutherland Shire
Residents of southern Sydney's Sutherland Shire, affectionately known as The Shire, understand just how special the area is. Bordered by the world-famous beaches of Cronulla and Botany Bay, and awash with natural beauty (including FOUR spectacular national parks), it's little wonder those who love The Shire are reluctant to leave.
Whether it's pottering away in the garden and enjoying the region's fantastic weather, getting out for a meal to one of The Shire's many international restaurants, enjoying a walk through one of the beautiful local parks, or getting down to the beach for a bit of fun in the sun, Sutherland Shire residents are spoiled for choice. Of course, enjoying all that Sutherland Shire has to offer can become a little more difficult as we get older.
Here at Care For Family, we understand how fundamentally important it is for some older Australians to remain in their own home, even as they grow older.
Our Sutherland Shire aged care services, including respite and occasional care, 24/7 live-in care, and even hourly care services, are aimed at ensuring you or your loved one can continue to enjoy the Sutherland Shire home you love, for as long as possible.
Designed to be flexible and tailored to suit the unbeatable lifestyle that The Shire residents know and love, Care For Family's aged care services for Sutherland Shire can offer you or your loved one as much or as little assistance as required.
From a few hours each week to help with things like cooking, cleaning, getting the groceries done, or heading down to the beach for a lovely long walk, to full-time care provided by dedicated care professionals, our home care for the Sutherland Shire helps older Australians to continue living the life they love, in the home they love, for as long as they desire.
Why choose Care For Family aged care in Sutherland Shire?
Care For Family was founded by Ruth Samer, an aged care professional with over 30 years of experience in the care industry. Ruth established Care For Family in 2014 to meet the growing – and yet unmet – need for professional, affordable, and quality in-home care services for Australians who wish to remain in their own homes as their care needs advance.
Whether living with a disability or simply finding things a little more difficult as you age, Care For Family's home care Sutherland Shire services are designed to meet your needs, no matter how complex, to help you or your loved one remain at home for as long as possible.
After all, there's nothing more important to many Sutherland Shire residents than continuing to enjoy the life they've built in The Shire, even as managing at home becomes trickier.
Care For Family's team of care professionals are not only highly trained and experienced in providing expert care services, but they are also of the belief that older Australians should continue to enjoy a sense of independence and dignity whilst receiving care.
Our compassionate team has been carefully selected for their experience, dedication, and commitment to providing excellent care to all of our clients.
Here are just some of the factors that make Care For Family's home care Sutherland Shire services the No. 1 choice for our clients:
High standards: Our home care Sutherland Shire services meet the highest possible standards for aged care.
Safety first: Not only are each of our care professionals experienced and properly trained, but they are also police- and reference-checked to ensure their suitability for delivering our high standard of care services.
Investing in people: We believe that our team deserves the same care, respect, and compassion that we provide for our clients. That is why we invest in supporting and nurturing our team on an ongoing basis.
Compassionate care: We pride ourselves not only on the professionalism and experience of our team, but on their kindness and compassion in delivering care to our valued clients.
Management experience: An accredited trainer in Aged Care, and boasting over 30 years of industry experience, Ruth Samer is not only an industry expert and manager, but also a care professional placement specialist.
Best value care: Care For Family was founded on the ethos that all Australians should have access to high-quality, affordable care. Book an assessment today to receive your obligation-free quote.
Flexible working: We understand that your needs can and will change. That is why our Sutherland Shire aged care services are designed to be flexible. We can offer support from as little as one hour to 24-hour, live-in care.
Familiar faces: We maintain the same care team for every client. This consistency means that our care professionals and clients build strong and lasting relationships, offering you the trust and security you need.
HCPs: Care For Family offers Home Care Packages (HCPs), which can help to reduce the out-of-pocket cost of in-home care Sutherland Shire services for you or your loved one. Simply reach out to our team to find out more.
Sutherland Shire aged care services offered by Care For Family
At Care For Family, our services are flexible, and enable us to tailor a care plan that is as comprehensive as required; ensuring that you or your loved one receive exactly the types of care required, in a way that supports the lifestyle you or your loved one cherishes.
Aged care Sutherland Shire: We specialise in providing aged care services to Sutherland Shire which help older Australians to remain in their own home safely and independently, for as long as possible. From personal care to assistance with day-to-day activities, to live-in care for more complex needs, our aged care services are here to support all Australians as they get older.
Home care Sutherland Shire: Our home care services in Sutherland Shire mean that Australians who would prefer to remain in their own home rather than transition to a retirement living facility, aged care home, or other care facilities, can do so safely and happily, whilst ensuring their care needs are met.
Occasional care Sutherland Shire: For older Australians living in Sutherland Shire who don't require round-the-clock care, our services are available at short notice, and for as little as one hour. So, no matter your needs, Care For Family is here to assist.
Medical services Sutherland Shire: Our team includes registered nurses who can provide nursing care, such as help with dressing wounds, taking medication, and more, for those who require it. Paired with our other aged care services, these ensure that we can meet the most complex care needs of older Australians who wish to remain in their own home, or a place of their choosing, as their care needs change.
Respite care Sutherland Shire: Respite care (often referred to as vacation care) offers loved ones and family carers a much-needed break. Whether for a work trip, a holiday, or simply some downtime, our respite care Sutherland Shire services offer you the peace of mind in knowing that your loved one is receiving excellent, compassionate care in your absence.
Palliative care Sutherland Shire: From the moment you or your loved one receive the diagnosis of a life-limiting condition, palliative care services are available. Able to be increased as care needs enhance, our flexible palliative care services are available in your time of need.
Disability care Sutherland Shire: Whether living with dementia or another disability, Care For Family offers your loved one specialised disability care, tailored to their needs. Our team is dedicated to delivering expert, respectful, and compassionate care, no matter the disability you or your loved one are living with.
For older Australians, remaining at home is incredibly important, even as we age and we need a little extra support.
Care For Family's Eastern Suburbs home care services mean you or your loved one can enjoy living the life you love, in the place you love, for as long as you desire.
Get in touch with us for more information about our aged care Northern Beaches services, or book an obligation-free assessment today.
Unsure about where to start?
With years of experience in in-home care, we're available to help you work out what support you need. Whether you are planning for the future or would like to start care immediately, we can help. Give us a call, we'd love to hear form you.
Our Private In-Home Care Services
Available from 1+ hours to 24 hours 7 days a week live-in care
Around The Clock Home Care
Live-in Home Care for Seniors
Palliative Care For Children
As long-term experts in aged care, we've been featured by many online and offline publications providing helpful advice, recommendations and commentary.