Around The Clock Home Care Services
Available from 1+ hours to 24 hours 7 days a week live-in care
Serving Sydney & NSW Areas
Care From 1 to 24 Hours Per Day
Can Start On The Same Day
Free Personalised Care Plans
What is around the clock home care?
Care For Family provides expert in-home care services for Australians that require some extra help to remain in their own home.
Whether it's lifestyle changes associated with getting older, a disability that makes it difficult to manage day-to-day activities at home, or even recovery from a recent operation that means having to take it easy for a short while, Care For Family offers around the clock home care tailored to suit your needs or that of your loved one.
Around the clock home care is available 24/7, and Care For Family provides flexible care services from as little as one hour per week, right up to live-in care, around the clock.
Our around the clock home care services mean that no matter how complex the needs of you or your loved one, living at home can still be safe and comfortable; helping to continue enjoying the home you or they love for as long as possible.
Booking our Around The Clock Care Services
Booking our in-home care services couldn't be simpler. All you need to do is:
Call us on

 

02 9343 0880

 

or

 

click here

 

to request a callback
We'll then provide a FREE telephone or in-home consultation to help you to decide on the support you need
If you'd like to proceed, simply book our services and we can start on the same day
"I was so impressed that within 8 hours of requesting care for my Mum we had a care team in place offering the most incredible caring support."
"It was a huge relief knowing the care team was always practicing the highest level of professionalism and to know that the same familiar team members arrived every day and night."
"The care team's support and dedication was truly amazing. Each of the carers enriched Mr Smith's life in some way and I know that he enjoyed their company. They were always on time for their shifts and so pleasant to be with and I formed a lovely bond with each of them."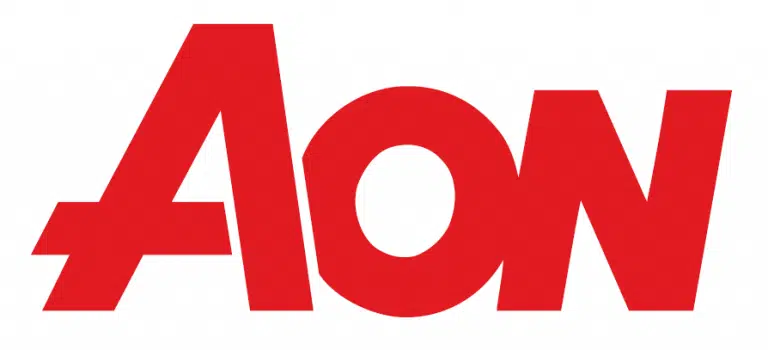 Who can benefit from around the clock home care?
Anyone who requires extra help to remain at home – rather than move to a nursing home, stay in hospital, or transition to a retirement community – can benefit from around the clock home care.
Even if your loved one enjoys the support of family and other loved ones to help them maintain their independence and quality of life while living at home, around the clock home care can also be an essential care option for elderly or disabled Australians, giving family and friends some much-needed relief.
For those who require care seven days a week to continue living safely at home, Care For Family provides a team of dedicated care workers who operate on a roster of 24-hour shifts, and live in the home with your loved one for the duration of their shift. This means that they are available 24 hours per day to assist your loved one with any needs they may have.
Our around the clock care teams remain in the home and spend the night, and are therefore there for any unexpected emergencies, as well as being available to help with you or your loved one's needs throughout the day.
Those who require 24-hour care can benefit from around the clock home care services from Care For Family, whether they are having trouble with the day-to-day tasks of living at home, living with a disability that requires some help around the home, or suffering from Alzheimer's disease or another form of dementia.
No matter how complex the needs of your loved one, around the clock home care from Care For Family can help you rest assured that not only are you and your loved ones safe and comfortable, but that they are continuing to maintain their independence and enjoy the home you and they love.
How does around the clock home care differ from other aged care services?
At Care For Family, we provide a full suite of care services that can be tailored to suit any needs. We understand that living at home for as long as possible is important to many Australians.
Equally, we understand that everyone's care needs and preferences are unique. Our services have been designed to offer as much or as little at-home care as is needed, meaning that no matter the level of care your loved one requires, our services can support them to continue living at home.
Around the clock home care differs from our other care services in that our carefully curated care team for each client work on rotating shifts to provide continuous home care on a 24-hour shift basis; which means less disruption and a greater deal of continuity of care for your loved one.
We know that it is almost impossible to plan for every eventuality when it comes to caring for your loved one as they get older, especially if they are living with a long-term illness, dementia, or a disability.
This is why around the clock care is so valuable to so many older Australians. A dedicated, live-in care team means that no matter what happens, there is an experienced care professional around to help.
As our care services are designed to be flexible, your loved one may benefit from just a few hours a week of care support from Care For Family. Then, as their needs enhance, so too can our support. From as little as one hour per week, right up to around the clock care, we are here for your loved one when they need us most.
Do hospices provide around the clock care?
Hospice care is designed to offer compassionate end-of-life care for someone who is not expected to recover from their illness.
Care For Family offers home hospice care services that can help your loved one to remain in the home, even when nearing the end of their life.
Our compassionate and experienced care team is dedicated to providing the highest quality of care to our hospice patients, to help them remain in their own home as safely and comfortably as possible, in their final days.
Many families find around the clock home care an incredibly important service for their loved one as they reach this time in their lives, and additional help from trained and caring professionals from Care For Family can help to relieve some of the burden facing family and friends at this difficult time.
How much does around the clock home care cost?
Our founder, Ruth Samer, has over 30 years of experience in the care sector and is passionate about providing high-quality, affordable home care to all Australians.
At Care For Family, our services are available privately or through government-subsidised programs such as the Home Care Packages program.
For an obligation-free quote and help with assessing your loved one's eligibility for government-funded home care solutions, get in touch with our team today.
What if my loved one resists in-home care?
The decision to bring in aged care assistance at home is never an easy one, and it is very commonly resisted by the elderly who require care. By many, it can be seen as a loss of independence and reduced quality of life. However, 24-hour aged care and other in-home care solutions can not only ensure that the elderly are able to remain at home for longer, but can assist them in regaining their independence and continuing to enjoy the lifestyle they love!
At Care For Family, we have many years of experience in working with the elderly, and understand their desire to maintain independence and not be seen as a burden on families or caregivers. This is why our kind and compassionate care workers are able to provide flexible care solutions tailored to best assist your loved one to live the life they love to the fullest, whilst maintaining their dignity and sense of autonomy at all times.
Our case managers work closely with our clients and their families to develop individual care plans which meet the unique needs and desires of those in our care.
If your loved one is resisting care, we can help them and the rest of the family to understand the many benefits of in-home care for the elderly, including around the clock home care.
What around the clock home care services does Care For Family offer?
Around the clock home care services from Care For Family can assist with any and all needs within the home.
These might include (follow the links for more information on unique care services we provide):
Meal preparation
Running errands
Transport to and from medical and social appointments
Assistance with medications
Complimentary therapies to assist in recovery
Assistance with toileting and showering
Light housework, and more
Unsure about where to start?
With years of experience in in-home care, we're available to help you work out what support you need. Whether you are planning for the future or would like to start care immediately, we can help. Give us a call, we'd love to hear form you.
Our Private In-Home Care Services
Available from 1+ hours to 24 hours 7 days a week live-in care
Around The Clock Home Care
Live-in Home Care for Seniors
Palliative Care For Children
As long-term experts in aged care, we've been featured by many online and offline publications providing helpful advice, recommendations and commentary.