Domiciliary Care Services
Available from 1+ hours to 24 hours 7 days a week live-in care
Serving Sydney & NSW Areas
Care From 1 to 24 Hours Per Day
Can Start On The Same Day
Free Personalised Care Plans
About Our Domiciliary Care Services
Care For Family makes it possible for older Australians and those living with a disability to continue living at home safely and with dignity.
Our range of services, including domiciliary care, is designed to support you or someone you love with everything from day-to-day living tasks such as cooking and cleaning to more complex care such as nursing care, personal care, and even 24-hour care or live-in care.
Booking our Domiciliary Care Services
Booking our domiciliary care services couldn't be simpler. All you need to do is:
Call us on

 

02 9343 0880

 

or

 

click here

 

to request a callback
We'll then provide a FREE telephone or in-home consultation to help you to decide on the support you need
If you'd like to proceed, simply book our services and we can start on the same day
"I was so impressed that within 8 hours of requesting care for my Mum we had a care team in place offering the most incredible caring support."
"It was a huge relief knowing the care team was always practicing the highest level of professionalism and to know that the same familiar team members arrived every day and night."
"The care team's support and dedication was truly amazing. Each of the carers enriched Mr Smith's life in some way and I know that he enjoyed their company. They were always on time for their shifts and so pleasant to be with and I formed a lovely bond with each of them."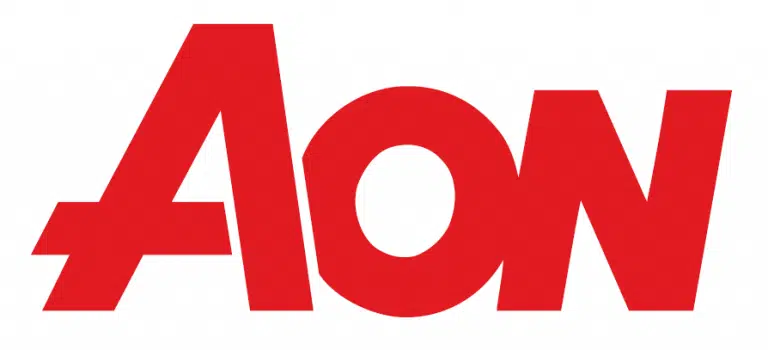 What is domiciliary care?
Domiciliary care, often referred to as in-home care, is a specialised form of support designed to enhance an individual's independence and quality of life. This type of care provides assistance with personal care, household tasks, and various other activities. The primary objective is to ensure that individuals can continue to live comfortably and safely in their own homes, even when they need additional help.
Today, more and more Australians are choosing to remain at home rather than transition to residential care. Not only is it less disruptive, but remaining at home carries with it a lifetime of memories and a sense of independence that is important to so many Australians.
Available to anyone who requires additional support with daily household tasks, personal care, medication, transportation assistance, or any other activity that has become challenging at home, domiciliary care helps Australians to maintain their quality of life and independence, at home.
Some of the domiciliary care services you or your loved one may receive include:
Personal, grooming, and toileting care
Household cleaning
Food preparation and cooking
Shopping and transportation
Companionship
Nursing care including assistance with a catheter, stoma, or PEG feeding
Assistance with taking and monitoring medication
Importantly, domiciliary care services from Care For Family are flexible and tailored to meet your needs, routine, and schedule. It's one of the reasons we are Sydney's preferred domiciliary care provider.
Who is domiciliary care for?
Domiciliary care, or at-home care, is for anyone who needs assistance living at home – whether that's older people finding it more difficult to manage day-to-day tasks, individuals living with a disability, or someone receiving treatment or recovering from an illness or injury. 
Domiciliary care services from Care For Family may also include nursing care from our team of registered nurses, as well as collaboration with occupational therapists such as physical therapists. No matter what you're struggling with at home, our domiciliary care services can assist.
Benefits of domiciliary care
Many Australians find it difficult to reach out for help, particularly as they get older. Although care homes and other residential care facilities provide the support needed, the idea of moving out of your or your loved one's home may simply not be desirable.
Domiciliary care allows you or your loved one to remain in the home, for as long as desired (and possible), and maintain a familiar quality of life. Some of the other benefits of domiciliary care include:
Maintaining independence
Remaining in your own home for as long as possible
Ensuring day-to-day tasks are taken care of
Preventing injury and illness
Monitoring of medications and treatments
Providing companionship and comfort, and preventing isolation
Enabling you to maintain social connections outside the home
Ensuring healthy eating habits with meal preparation and cooking
Personalised one-to-one care from a small, trusted team of domiciliary care workers
Flexibility to work around your routines, schedule, and preferences
Reducing pressure on loved ones
Financial benefits in receiving only the care you need, often subsidised by the Australian government
If residential care is not an option that appeals to you, and remaining in your own home or that of a loved one will help to ensure you can continue living a life you love, then domiciliary care may be the answer.
Is domiciliary care covered by My Aged Care or the NDIS?
Yes – domiciliary care may be subsidised or funded by the Australian government as a part of a Home Care Package for older Australians under My Aged Care, or under the NDIS for those living with a disability. As a provider of NDIS services, Care For Family can provide you with services under your NDIS plan. 
If you are over 65 years of age, you may be eligible for funding through a Home Care Package.
However, we also provide private care services here at Care For Family, and are dedicated to offering the most affordable, high-quality care to all Australians, with or without government assistance.
For more information about funding options, you can visit our Home Care Packages page or our NDIS Services page.
Domiciliary care from Care For Family
With decades of experience in aged care, disability care, and other in-home care services, we are the trusted experts in domiciliary care.
Our care workers are highly trained, experienced, and passionate about providing compassionate, professional care to all Australians. No matter your needs, we can tailor a package to suit the level of care you require, from personal care to companionship, to nursing care and more.
For more information about domiciliary care from Care For Family, get in touch with our team today.
Our case managers work closely with our clients and their families to develop individual care plans which meet the unique needs and desires of those in our care.
If your loved one is resisting care, we can help them and the rest of the family to understand the many benefits of in-home care for the elderly, including 24-hour aged care.
What Domiciliary care services does Care For Family offer?
Our founder, Ruth Samer, has over 30 years' experience in aged care and has built a team of dedicated, experienced, and compassionate care workers to deliver a range of services for the elderly living at home.
Some of the many services we can offer in our domiciliary care solutions include:
Meal preparation
Running errands
Transport to and from medical and social appointments
Assistance with medications
Complimentary therapies to assist in recovery
Assistance with toileting and showering
Light housework, and more
Unsure about where to start?
With years of experience in in-home care, we're available to help you work out what support you need. Whether you are planning for the future or would like to start care immediately, we can help. Give us a call, we'd love to hear form you.
Our Private In-Home Care Services
Available from 1+ hours to 24 hours 7 days a week live-in care
Around The Clock Home Care
Live-in Home Care for Seniors
Palliative Care For Children
As long-term experts in aged care, we've been featured by many online and offline publications providing helpful advice, recommendations and commentary.