Available from 1+ hours to 24 hours 7 days a week live-in care
Serving Sydney & NSW Areas
Care From 1 to 24 Hours Per Day
Can Start On The Same Day
Free Personalised Care Plans
About Our High Care Services
High care, or 'high level supports' is a crucial service for people who require more than just standard care due to disability, chronic health conditions, or natural changes that happen as we age.
High care services are designed to enhance quality of life by offering personal care and assistance with daily tasks, promoting independence and comfort for the individual receiving care.
This intensive level of support caters to the distinct needs of your loved one, enabling them to navigate their day with ease and dignity.
High care is not merely about the range of services it offers, but also about respecting the autonomy and personal choices of your loved one.
For those grappling with challenges that impede their daily living and ability to remain at home safely and independently, high care services are an empowering solution, ensuring that your loved one continues to enjoy a high quality of life, while feeling supported, cared for, and above all, understood.

Booking our in-home High Care services
Booking our in-home High Care services couldn't be simpler. All you need to do is:
Call us on

 

02 9343 0880

 

or

 

click here

 

to request a callback
We'll then provide a FREE telephone or in-home consultation to help you to decide on the support you need
If you'd like to proceed, simply book our services and we can start on the same day
"I was so impressed that within 8 hours of requesting care for my Mum we had a care team in place offering the most incredible caring support."
"It was a huge relief knowing the care team was always practicing the highest level of professionalism and to know that the same familiar team members arrived every day and night."
"The care team's support and dedication was truly amazing. Each of the carers enriched Mr Smith's life in some way and I know that he enjoyed their company. They were always on time for their shifts and so pleasant to be with and I formed a lovely bond with each of them."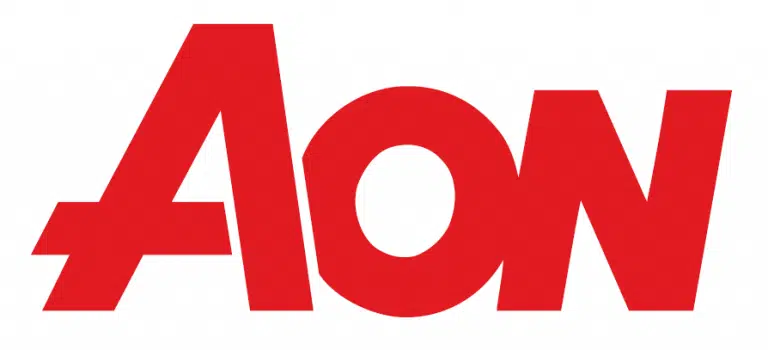 At its core, in-home high care services like those from Care For Family, are about meeting the intensive support needs of individuals with high care needs, but what does this mean in practical terms?
For some, high care involves assistance with daily personal tasks, such as dressing or bathing. For others, it means support with more complex medical needs, such as managing a stoma, providing PEG feeding, taking care of wounds, and administering medications.
Our high care clients are as diverse as the services we offer. From young people with disabilities, whose daily functioning might be restricted, to those coping with long-term health issues that need consistent monitoring and care. And for older Australians, high care can make a significant difference in their lives, helping them maintain their independence and dignity as they navigate the challenges of later life.
Accessibility to such comprehensive care is made possible through Australian Government assistance. The National Disability Insurance Scheme (or NDIS, for those under 65) and Home Care Packages (for older Australians) help fund high care for those in need. These subsidies ensure high care is not a luxury but an accessible service for all Australians with high care needs.
Importantly, high care isn't restricted to a specific setting. It is designed to adapt to the needs and comfort of the individual, whether that's in their own home, a nursing home, or a residential aged care facility. Regardless of the setting, the goal of high care remains the same: To offer high-quality, compassionate care that respects and upholds the individual's dignity, autonomy, and quality of life.
At Care For Family, we strive to make this goal a reality. As specialists in high care, we ensure our services cater to the unique needs of every client we support. Read on to find out more.
The National Disability Insurance Scheme (NDIS) plays a pivotal role in the provision of high care services. It acknowledges that every individual's needs are unique, and categorises support into three levels (low, medium, and high) based on the number and complexity of tasks required.
High level supports are provided when a person needs a registered nurse to delegate tasks in four or more different disability-related health support areas. Examples of these areas include epilepsy supports, wound and pressure care, nutrition supports, and diabetes management supports, for example.
For those needing high level supports, the NDIS includes funding for a support worker at the High Intensity Supports, Disability Support Worker Level 3 level. This ensures that those with high care needs receive assistance from appropriately trained and supervised workers, enhancing their quality of life and enabling them to live as independently as possible.
When it comes to meeting the varied and complex needs of those requiring more intensive support, high care services must be both comprehensive and versatile.
At Care For Family, we understand that no two individuals are the same, so our high care offerings are designed to cover every aspect of a person's wellbeing, all while respecting their desire for independence and comfort in their own home.
The supports we offer for our high care clients include:
Personal Care: At the heart of high care is assistance with daily activities such as bathing, grooming, dressing, and eating, aiming to ensure the individual's dignity and comfort while promoting independence.
Complex Care: For those requiring more significant health support, including high care, we offer services like managing medication regimes, wound care, continence support, and more, all carried out by professional healthcare workers.
Disability Care: We provide support for individuals with varying degrees of physical and intellectual disabilities, creating tailored care plans that consider the specific nature and extent of the disability and ensure dignity is at the heart of all our care services.
Dementia Care: Our specialised dementia care focuses on creating a safe, calming environment while providing activities to stimulate memory and cognition. Our dementia care workers are experienced in caring for those living with dementia.
Palliative Care: We offer comprehensive support for individuals with life-limiting conditions, focusing on pain management, symptom control, and providing emotional support to both the individual and their families.
Respite Care: Understanding the immense work that family caregivers put in, we offer respite care to provide much-needed breaks.
We're acutely aware that many individuals with high care needs prefer to stay in the familiar environment of their own home. Therefore, we've structured our high care services to be flexible and adaptable, from just one hour a week to round-the-clock care, all delivered with the utmost respect for our client's comfort and independence.
High care goes beyond the confines of an aged care facility or a nursing home. By bringing these multifaceted services to individuals within their own home, we promote a sense of familiarity and independence, aiming to improve not just physical wellbeing, but also improve overall quality of life.
By choosing Care For Family for your high care needs, you're not just selecting a provider – you're choosing a partner who puts your loved one's needs, preferences, and well-being at the forefront of every decision we make.
High Care for the Elderly
For elderly individuals, who may need increased support due to age-related conditions or the natural progression of chronic diseases, high care services can make a significant difference to their quality of life. High care services can be tailored to accommodate the needs of older Australians, whether they choose to receive care at home or in a residential aged care facility.
Residential aged care facilities, often referred to as nursing homes, generally provide high care services. Care For Family provides private  care services for those in residential aged care facilities, supplementing the care provided to ensure the residents' physical and mental well-being., as well as in-home care services for those who wish to remain at home.
For those who do chose to remain in their own home as they age, Home Care Packages allow for high care services to be delivered directly to the elderly in the comfort of their own home. These packages are tailored to the specific needs of the individual, encompassing a range of services including personal care, nursing services, and even home modification, if required.
Whether in an aged care home or their own residence, high care services from Care For Family ensure that our clients receive the support they need to maintain a high quality of life, maximising their comfort, dignity, and independence.
High Care with Care For Family
Entrusting a loved one's well-being to another can be a challenging decision, but with Care For Family, this process is made much smoother. We aim to put your mind at ease. Care For Family is a dedicated provider of high level, personalised care services designed to meet the unique needs of each individual we serve.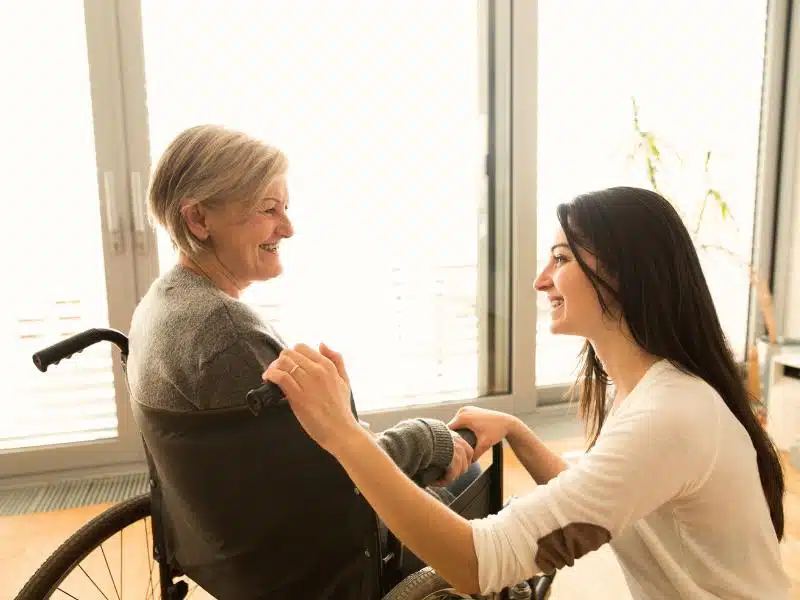 Founded by Ruth Samer out of a deep-seated commitment to bring the highest quality of care to all Australians, Care For Family has since become synonymous with compassion, reliability, and excellence in the field of high care.
The core of our approach lies in delivering personal care that ensures a dignified and quality life for all of our clients.
Care For Family's high care services are meticulously planned and implemented by professional care teams, trained to attend to a wide array of client needs.
Whether it's assistance with daily tasks, complex health care needs, or 24/7 support, our dedicated team is well-equipped to provide superior care to your loved one.
Get in touch today to find out more about our high care services and how we can ensure your loved one receives the best possible care, today.
Unsure about where to start?
With years of experience in in-home care, we're available to help you work out what support you need. Whether you are planning for the future or would like to start care immediately, we can help. Give us a call, we'd love to hear form you.
Our Private In-Home Care Services
Available from 1+ hours to 24 hours 7 days a week live-in care
Around The Clock Home Care
Live-in Home Care for Seniors
Palliative Care For Children
As long-term experts in aged care, we've been featured by many online and offline publications providing helpful advice, recommendations and commentary.