In-Home Care Services for Disabled Adults & Children
Available from 1+ hours to 24 hours 7 days a week live-in care
Serving Sydney & NSW Areas
Care From 1 to 24 Hours Per Day
Can Start On The Same Day
Free Personalised Care Plans
About Our Disability Care Services
Living with a disability can mean needing some extra help around the house, either from time to time or on an ongoing basis.
If you or your loved one is living with a disability, you might have noticed some changes in the way disability care services are delivered in New South Wales. Whereas once, services were delivered by the NSW State Government, these services are now organised through the NDIS or National Disability Insurance Scheme.
At Care For Family, we are experts in private in-home care for disabled adults and children; helping you or your loved one to remain at home and to live as independently as possible.
Our founder, Ruth Samer, has over 30 years' experience in in-home aged care and childcare services and together with the dedicated Care For Family team, offers our clients the highest quality, personalised in-home care, no matter their circumstances.
Booking our in-home Disability Care Services
Booking our in-home care services couldn't be simpler. All you need to do is:
Call us on

 

02 9343 0880

 

or

 

click here

 

to request a callback
We'll then provide a FREE telephone or in-home consultation to help you to decide on the support you need
If you'd like to proceed, simply book our services and we can start on the same day
"I was so impressed that within 8 hours of requesting care for my Mum we had a care team in place offering the most incredible caring support."
"It was a huge relief knowing the care team was always practicing the highest level of professionalism and to know that the same familiar team members arrived every day and night."
"The care team's support and dedication was truly amazing. Each of the carers enriched Mr Smith's life in some way and I know that he enjoyed their company. They were always on time for their shifts and so pleasant to be with and I formed a lovely bond with each of them."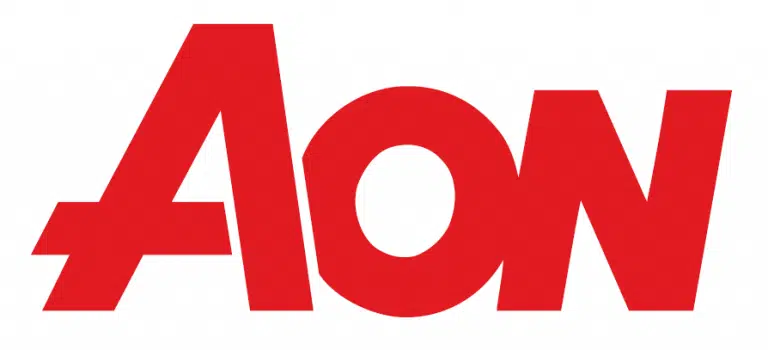 Nearly half a million Australians are registered to receive government assistance for a disability.
The National Disability Insurance Scheme (NDIS) is designed to offer people with a permanent and significant disability the option to choose what sort of care and support they need; effectively giving individuals more autonomy and control over their care, and over how they choose to manage their condition.
A disability is any physical or mental condition that makes it more difficult for a person to complete certain tasks, manage certain activities, or interact with the world around them.
The term 'disability' therefore applies to a broad range of conditions. These conditions or impairments may be cognitive, developmental, intellectual, mental, physical, sensory, or a combination of multiple factors.
Who can benefit from disability care?
Anyone living with a disability, no matter how mild or severe, can benefit from disability care services.
Care For Family offers a comprehensive range of in-home care services for those living with a variety of disabilities, and our compassionate and experienced carer professionals and support workers offer our clients the highest quality of care, to support their independence and maintain their dignity at all times.
Although disability support services are available privately from providers like Care For Family, the NDIS aims to provide government-funded support for people living with a disability, as well as their families and carers.
The scheme also helps adults and working-aged people with a disability to get work and participate as members of the community.
Disability care services are available in the home or in dedicated care facilities, and are available for individuals experiencing any of the following:
Vision Impairment
Deaf or hard of hearing
Mental health conditions
Intellectual disability
Acquired brain injury
Autism spectrum disorder
Physical disability, and more
There are also early intervention options available to the families of children living with a disability or those who have received a recent diagnosis. The early intervention services for children with disability from the Department of Social Services can help.
You can visit their website for more information or contact their Early Intervention Helpdesk on 1800 778 581.
In-home disability care
Qualified professional care workers can provide in-home disability care for children and adults who would prefer to remain in their own home.
For those living with a disability, or caring full-time for someone with a disability, managing household chores and day-to-day activities can be challenging without some extra help.
Home Care Packages (HCPs) are available from approved providers to assist older people living with complex needs to remain in their own homes. NDIS-funded support is also available to those who don't fall into the HCP category, through in-home care services and modifications and equipment for the home.
Mobility aids, walking frames, wheelchairs, over-bed trays and food trolleys are just some of the assistance items available to those living with a disability.
Disability aids and equipment
Independent living centres and a number of private companies offer a range of disability aids and equipment aimed at giving those living with a disability a greater level of independence. These aids and equipment can include raised toilet seats, slip-resistant bathroom mats, dressing and grooming aids, jar openers, special knives and forks, and more. These tools can also be incorporated into the home to assist those living with a disability to remain living independently in their own home.
Allied health professionals
These professionals can help those living with a physical disability to improve their flexibility, balance, and movement. They can also assist with advice on issues such as diet, exercise, the correct way to lift and handle heavy items, as well as possible home modifications to make living at home with a disability more manageable. Allied health workers registered with the NDIS include occupational therapists, dietitians and physiotherapists.
Respite care
Respite care options include in-home support for overnight stays or weekend facility-based support, as well as recreational programs and camps, and host family stays for children and young people living with a disability. These services can be tailored to suit the individual needs of the person receiving care.
Residential aged care homes
These homes provide both disability services and accommodation for people over the age of 65 living with a severe disability. These residential facilities are designed specifically to cater to those with limited mobility and feature nurses and allied health professionals who can provide ongoing care.
How much does disability care cost?
A range of support services are funded by the NDIS, meaning that support is available with no cost, or at a lowered cost, to those living with a disability. The types of support services funded by the NDIS include:
Daily personal activities
Transport to enable participation in community, social, economic and daily life activities
Workplace help to allow a participant to successfully get or keep employment in the open or supported labour market
Therapeutic supports including behaviour support
Help with household tasks to allow the participant to maintain their home environment
Help to a participant by skilled personnel in aids or equipment assessment, set up and training
Home modification design and construction
Mobility equipment
Vehicle modifications
The NDIS website offers helpful information on pricing guides and services available through the scheme. For more information visit www.ndis.gov.au/providers/price-guides-and-pricing
The National Respite for Carers Program (NRCP) is another Commonwealth Government-subsidised scheme providing access to a variety of respite care services. You can call the Commonwealth Respite and Call Disability Intake and Response Services on 1800 783 783 for information about state government-funded disability respite supports services.
For those seeking services not covered by the NDIS or other government-funded programs, private in-home disability support services are also available.
At Care For Family, our dedicated and compassionate team are experienced in providing the highest level of in-home care for those living with a disability; helping our clients to maintain their independence and quality of life, no matter their disability.
Who is eligible for disability care and/or NDIS support?
Eligibility for government-funded and government-subsidised disability support services is determined by several factors, including the age, location and level of support required by a person living with a disability. For NDIS support, you must meet the following criteria:
Have a permanent and significant disability or a developmental delay
Be an Australian citizen, or hold a permanent visa or a Protected Special Category visa
Be under 65 years of age
What disability care services does Care For Family offer?
Personalised professional care can have a profoundly positive impact on the lives of those living with a disability.
Since 2014, we have been supporting people with disabilities through our high-quality, in-home care services, to help them remain at home and living as independently as possible for as long as possible.
We offer a range of care services, tailored to suit the needs of each of our clients, including:
24-hour care, overnight, and hourly care options
Transport, and more
Care For Family is in the process of becoming a registered NDIS provider. However, we currently offer low-level care to those clients with a disability who are self-managed and plan managed, and broker our services to organisations requiring support workers for people living with a disability.
This means that we're able to provide disability support services to even more people throughout NSW, by working with our partner registered disability support organisations.
Unsure about where to start?
With years of experience in in-home care, we're available to help you work out what support you need. Whether you are planning for the future or would like to start care immediately, we can help. Give us a call, we'd love to hear form you.
Our Private In-Home Care Services
Available from 1+ hours to 24 hours 7 days a week live-in care
Around The Clock Home Care
Live-in Home Care for Seniors
Palliative Care For Children
As long-term experts in aged care, we've been featured by many online and offline publications providing helpful advice, recommendations and commentary.