In-Home Dementia Care & Alzheimer's Care Services
Available from 1+ hours to 24 hours 7 days a week live-in care
Serving Sydney & NSW Areas
Care From 1 to 24 Hours Per Day
Can Start On The Same Day
Free Personalised Care Plans
About Our Dementia & Alzheimer's Care Services
At Care For Family, we're dedicated to providing high-quality, private in-home care services that make it possible for people to remain in their homes, living independently, for as long as possible. This includes in-home dementia care and Alzheimer's care. For dementia patients, including those experiencing Alzheimer's disease, care needs can be more complex. Not only is remaining at home important to many Australians living with dementia, but familiar surroundings can also reduce some of the more distressing effects of the condition.
At Care For Family, our care philosophy is underpinned by a person-centred approach, where our clients and their loved ones are at the heart of everything we do. Our specialised care workers and nurses are trained and experienced in meeting the individual needs of your loved one with compassion and professionalism. We know that caring for a loved one living with dementia can be challenging. We are here to support you, by developing a care plan that meets the immediate and future needs of your loved one, to help them remain at home for as long as possible.

Booking our in-home dementia and Alzheimer's care services
Booking our in-home care services couldn't be simpler. All you need to do is:
Call us on

 

02 9343 0880

 

or

 

click here

 

to request a callback
We'll then provide a FREE telephone or in-home consultation to help you to decide on the support you need
If you'd like to proceed, simply book our services and we can start on the same day
"I was so impressed that within 8 hours of requesting care for my Mum we had a care team in place offering the most incredible caring support."
"It was a huge relief knowing the care team was always practicing the highest level of professionalism and to know that the same familiar team members arrived every day and night."
"The care team's support and dedication was truly amazing. Each of the carers enriched Mr Smith's life in some way and I know that he enjoyed their company. They were always on time for their shifts and so pleasant to be with and I formed a lovely bond with each of them."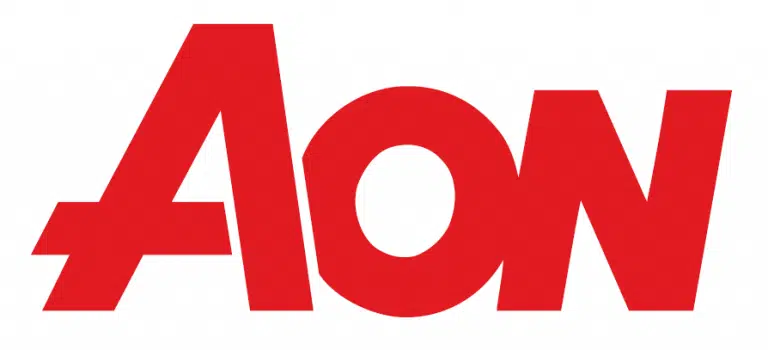 Most people have heard the term 'dementia' and understand it as a brain or memory-related disease, and many Australians will know someone who has dementia.
However, very few understand the true and complex nature of the condition. Dementia is an umbrella term used to refer to a range of neurological conditions that affect the brain and include those which have similar symptoms, including cognitive decline, a loss of function, and memory loss.
Although there are many forms of dementia, most sufferers will notice similar changes in behaviour.
Some of the behavioural changes that people living with dementia will experience include:
Confusion or reduction in communication
Irritability, anxiousness and agitation
Aggression
Loss of memory, hiding items around the home
Hallucinations or paranoia
Depression
Loss of inhibition
Wandering
Dementia can happen to anyone, although it is most common in people over the age of 65. Despite a common misconception, it is not a normal part of ageing and will not affect everyone as they get older. Certain forms of dementia can affect younger people and are often termed 'early-onset dementia' or 'young onset dementia'. Some of the most common types of dementia include:
Alzheimer's disease
Vascular dementia
Dementia with Lewy bodies
Frontal Temporal Lobar Degeneration (FTLD)
Huntington's disease
Alcohol-related dementia (Korsakoff's syndrome)
Creutzfeldt-Jakob disease.
It is important to note that although dementia tends to progress and worsen over time, many living with this condition are able to enjoy a high quality of life, at home, with the appropriate in-home assistance.
When is it time for in-home dementia care?
For those with a new dementia diagnoses, being supported in small ways by family and friends can be a real help. In fact, caring for a loved one with dementia can be rewarding for both the person living with dementia and for their carer.
Many people experiencing the early stages of dementia can live happily and independently with little to no assistance. However, as their condition worsens, a person's care needs will increase, and the demands on loved ones can become more difficult to manage.
The introduction of in-home care can help those with dementia to remain at home, living safely, for quite some time, and ease the strain on loved ones caring for them.
As the condition worsens, some of the most common effects of dementia will begin to limit a person's ability to perform basic tasks, remember certain information, and will begin to cause them confusion.
Having the right information about your loved one's dementia and what to expect can reduce the stress and anxiety that often arise at these times.
If you or your loved one is beginning to find everyday tasks difficult to perform, it may be the time to seek out the assistance of a professional in-home care provider.
Unsure about where to start?
With years of experience in in-home care, we're available to help you work out what support you need. Whether you are planning for the future or would like to start care immediately, we can help. Give us a call, we'd love to hear form you.
Why choose in-home dementia care?
For persons living with dementia and their families, there are a number of benefits to having the support of an in-home care professional. Importantly, unfamiliar settings and routines can add to the confusion, anxiety, fear, and stress experienced by persons living with dementia. These feelings can sometimes result in disruptive behaviour and create further distress for the person themselves, as well as for loved ones.
Having a daily visit or live-in care from a professional care worker can assist people with dementia in continuing to live in their own home, or in the home of a family member, and remain in a familiar environment.
Familiar routines and surroundings can have a significant impact on the quality of life of those living with dementia, and can also allow family members the peace of mind of knowing that their loved one is being supervised, assisted, and cared for by a professional.
In-home care allows loved ones to continue working, taking care of children, and performing other daily tasks that can be difficult to manage when caring for a loved one full-time.
In addition, in-home care means that a person living with dementia receives one-to-one care from a care professional, which isn't possible for those residing in a residential care facility.
During mid-stage dementia, individuals will generally require some assistance with daily activities such as bathing, personal hygiene, dressing and household tasks such as light house cleaning, laundry, and shopping for groceries.
As persons with dementia experience later or end-stage dementia, more extensive care is required. In these later stages, people will experience a reduction or loss of mobility and a reduction in their ability to communicate.
In-home care services from experienced and compassionate care professionals can help to ease this time for people living with dementia and their loved ones, by providing not only practical care services such as cleaning, meal preparation, clean-up, and transportation to and from doctors' appointments and social outings, but also companionship. As a patient's condition worsens, in-home care workers can also assist with medication management, help with paying bills, and monitoring health.
At Care For Family, we understand the complex care needs of those living with dementia. That's why we have live-in care professionals who have undergone very specific training in Alzheimer's care and dementia care.
Our compassionate and professional care workers understand how to communicate with and care for a person living with dementia, and how to manage specific dementia-related behaviours such as wandering, mood swings, and sundowning (late-day confusion associated with Alzheimer's and other forms of dementia).
Our care professionals can help your loved one to remain in their own home for as long as possible, maximising their quality of life and easing the burden of care on family and loved ones.
What is Care For Family's approach to dementia care?
At Care for Family, we understand that dementia can be a distressing and challenging condition – both for the person living with the illness and for their family and friends.
Dementia results in a broad range of behavioural and neurological changes, which can be difficult for those without training and experience in dementia care to understand and manage.
Our team of trained and experienced care workers provide in-home support for:
Dementia patients experiencing paranoia, delusions or hallucinations
Young-onset dementia
Violent or aggressive patients and
Patients with severe dementia or Alzheimer's disease
Proper care for people experiencing dementia will ensure the least possible distress to sufferers and their loved ones. As the stages of dementia progress, people's care needs often increase, which is why our care plans are designed to adapt as our clients' needs change.
First and foremost, our person-centred approach to care ensures that our clients and their loved ones are at the heart of everything we do.
We aim to give a voice to our clients and their loved ones, and give them autonomy and control over their care.
What is a dementia care plan and does Care For Family help with that?
A care plan for dementia care helps to give us at Care For Family a more personal account of our clients and who they are. The ultimate goal of a care plan is to provide a voice for the person suffering from dementia, especially when they are no longer able to do so for themselves.
When we complete a care plan at Care For Family, each element of care is reviewed by a family member or trusted loved one, as well as the person concerned, if at all possible.
At the conclusion of the care plan process, all parties will come away with a greater understanding of who the client is, in both the present and the past, and of how to assist the client to move toward the highest level of functioning; ensuring the highest quality of life is maintained.
Does Medicare cover dementia care services?
Medicare now covers the cost of a cognitive assessment for dementia sufferers, as well as care planning services with a medical professional.
It is important that dementia is accurately diagnosed in order to develop an appropriate care plan. This care plan is essential for the patient's wellbeing, especially in the middle and late stages of dementia.
Medicare will cover the cost of an annual wellness visit and health risk assessment, which includes questions about an individual's health, and can be used as the staring point of diagnosis.
Diagnostic Testing: Medicare will cover the cost of diagnostic testing if requested by an individual's physician. This may include CT scans, MRIs, and PET scans.
This can be particularly helpful in diagnosis, as these images of the brain allow doctors to see abnormalities resulting from blood vessel diseases, strokes, and trauma that could cause changes in cognition. As of 2018, the co-payment for non-laboratory tests is 20% of the amount that is approved by Medicare.
Medicare offers an annual depression screening free of charge, as well as mental health services, such as inpatient psychiatric care, outpatient counselling some, psychiatric evaluations, and medication.
What dementia care and Alzheimer's care does Care For Family offer?
At Care For Family, our private in-home care services include:
Cleaning and housework
Meal preparation
Companion care
Medication support
Personal care and grooming
Transportation
We also offer a range of services designed specifically for the needs of those living with dementia. These include:
Driving
Although in the early stages of dementia, patients are often still able to drive, it is important to be aware of the legal and safety concerns involved. Once a patient is no longer able to safely drive or isn't comfortable doing so, Care For Family offers transportation services to allow our clients to attend their doctor's appointments and social outings.
Eating and drinking
Dementia can affect a person's ability to swallow, grip utensils, and prepare food. It can also affect their appetite. Our carers can assist persons living with dementia to eat and drink, and provide prompts when appetite has reduced.
Personal care
Some patients may find it difficult to use the toilet, bathe or shower themselves. They might also find it hard to remember the process of getting dressed. We offer personal care services to assist in these times, to help our clients maintain their dignity and wellbeing at all times.
Physiotherapy & speech and language therapy
Our care professionals and allied health workers can help with the development of an exercise regime, as well as speech and language therapy to help with communication difficulties and eating and drinking (swallowing) difficulty.
Complementary therapies
A range of complimentary therapies offered by our care professionals can assist with reducing mental health symptoms such as low mood, depression and anxiety. Additional therapies can also aid in reducing the risk of stroke, diabetes and heart disease, which are all risk factors in developing vascular dementia.
Unsure about where to start?
With years of experience in in-home care, we're available to help you work out what support you need. Whether you are planning for the future or would like to start care immediately, we can help. Give us a call, we'd love to hear form you.
Our Private In-Home Care Services
Available from 1+ hours to 24 hours 7 days a week live-in care
Around The Clock Home Care
Live-in Home Care for Seniors
Palliative Care For Children
As long-term experts in aged care, we've been featured by many online and offline publications providing helpful advice, recommendations and commentary.