In-Home Hospice Care Services Sydney
In-Home Hospice Care Services Available from
1+ hours to 24 hours 7 days a week live-in care
Serving Sydney & NSW Areas
Care From 1 to 24 Hours Per Day
Can Start On The Same Day
Free Personalised Care Plans
About Our Hospice Care Services
Receiving end-of-life care from a trusted team of care workers, and with loved ones nearby, is one of the strongest desires of many of our clients.
Hospice care is, therefore, one of the most important services we offer.
With both trained and experienced care workers and registered nurses available from Care For Family, we can offer your loved one expert hospice care, no matter how complex their needs.
Our team of dedicated, caring, and above all, compassionate care workers work closely with clients and their families to create a palliative care plan either in your loved one's home or at another location, on a flexible basis.
This could mean hourly care, overnight care, or 24-hour live-in care where necessary.
Booking our In-Home Hospice Care Services
Booking our in-home care services couldn't be simpler. All you need to do is:
Call us on

 

02 9343 0880

 

or

 

click here

 

to request a callback
We'll then provide a FREE telephone or in-home consultation to help you to decide on the support you need
If you'd like to proceed, simply book our services and we can start on the same day
"I was so impressed that within 8 hours of requesting care for my Mum we had a care team in place offering the most incredible caring support."
"It was a huge relief knowing the care team was always practicing the highest level of professionalism and to know that the same familiar team members arrived every day and night."
"The care team's support and dedication was truly amazing. Each of the carers enriched Mr Smith's life in some way and I know that he enjoyed their company. They were always on time for their shifts and so pleasant to be with and I formed a lovely bond with each of them."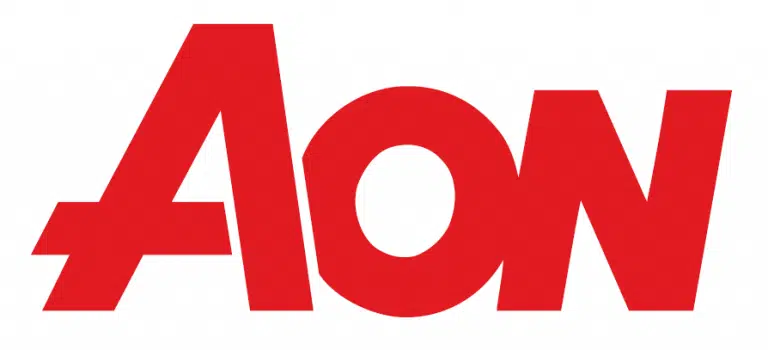 Hospice care is a specialised form of medical care, tailored to provide comfort, enhance the quality of life, and offer comprehensive support for individuals with serious illnesses, who are nearing the end of their life journey. Its primary objective is not to cure, but to alleviate suffering, ensuring a dignified and peaceful transition.
Our holistic hospice care services aim to not only ease physical symptoms such as pain, but to provide emotional and practical support to ensure that your loved one spends their remaining days according to their needs – from the physical, to the practical, cultural, emotional, psychological, and spiritual.
At Care For Family, we specialise in providing the highest possible standard of hospice care through our exceptional care professionals, including care workers and registered nurses, who are committed to helping your loved one remain in their own home or in a place of their choosing, enjoying familiar surroundings and surrounded by loved ones and memories they cherish.
What is palliative care vs hospice care?
You may be wondering, are hospice and palliative care the same thing?
In many ways, yes, they are quite similar. There are however, key differences to be aware.
Whilst palliative care can begin to be administered as soon as a diagnosis is received (and is much more effective if received earlier rather than later), hospice care is designed for those who are not expected to recover from their condition, and when nearing the end of their lives.
It is designed to ease pain and reduce suffering, as well as to prepare for the end of life.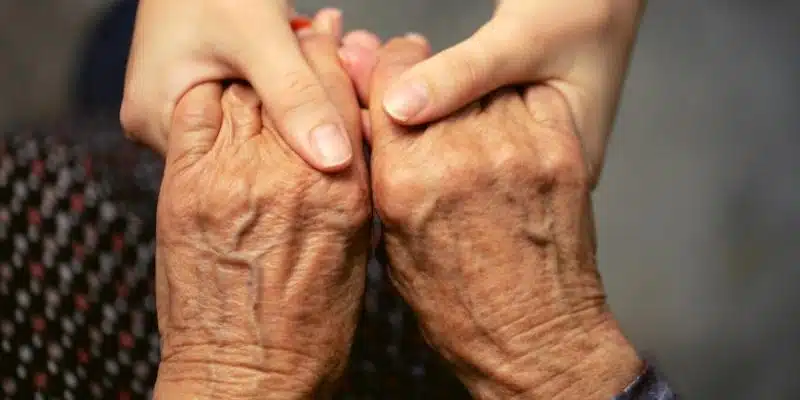 Hospice home care services
Home-based hospice care, or in-home hospice care, is an incredibly important service for many people suffering from a terminal illness and nearing the end of their lives. Rather than spending their final days in a hospital bed, our clients are passionate about remaining in their own homes or a setting of their choosing (such as the home of a loved one, or a nursing home where appropriate). Familiar surroundings can play an important role in easing the suffering of a loved one, as can being surrounded by family and friends, without restrictions on visiting hours.
From hourly help with personal care, to 24-hour care to support your loved one with every aspect of their day-to-day, and everything in between, hospice care can offer as much or as little care for your loved one as they need; it can also be adapted as their condition progresses or they require more assistance to remain at home as comfortably as possible. 
At Care For Family, we offer expert, high-quality hospice care:
By managing hospice care teams and providing support for both our client and you, their loved ones.
By providing compassionate, professional, personalised, and culturally appropriate in-home hospice care, as well as support in nursing homes.
By having only highly trained, qualified, and police-checked care professionals on our team.
By offering no-fuss replacement of our care professionals if our clients do not feel they are a good fit.
By providing consistent care teams whom you can trust and build strong and supportive relationships with.
Here at Care For Family, as an approved Palliative Care Provider, we offer the same level of expertise and support you would receive in a hospice care setting or hospital.
The care services we offer are regularly reviewed to ensure the changing needs of your loved one are met.
Our hospice care nurses are experts in delivering end-of-life care and each member of our hospice care team has achieved high-level skills, postgraduate level education, and experience in delivering hospice and palliative care.
When should hospice care begin?
Whilst palliative care can begin at any stage of an illness, even immediately after diagnosis, hospice care is generally considered to be appropriate once life expectancy is less than six months.
For this reason, you may wish to speak to your loved one's doctor about whether hospice care is appropriate at this stage in their illness.
If your loved one has received a diagnosis, they may wish to begin receiving palliative care services – which are aimed at reducing pain and suffering through easing symptoms, and preparing and planning for end-of-life – straight away.
You can consult our Palliative Care Services page for more information about how we can assist your loved one to remain at home during their illness, with expert care from Care For Family.
Where can I find in-home Hospice care near me or my loved ones?
We offer in-home hospice care services throughout Sydney and much of New South Wales.
To find out if we can offer in-home hospice care in your area, get in touch via our website or give us a call on 02 9343 0880.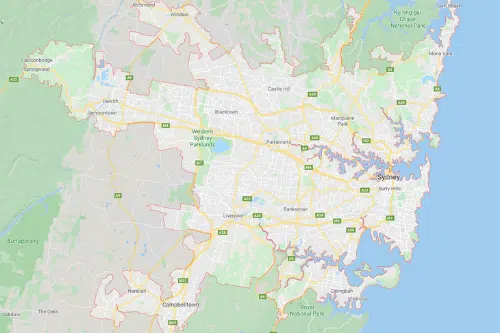 Does Medicare cover hospice care?
Of course, one of the first questions you'll be asking yourself when considering hospice care for your loved one is, 'Who pays for hospice or palliative care?'
We understand that end-of-life care can pose a range of financial questions for both our clients and their loved ones.
Thankfully, the Australian Government may be able to provide financial assistance for hospice care services, including services received at home, and in the form of support for carers such as loved ones who assist with caring duties.
You can read more about government subsidies for hospice and palliative care here, or consult the government Home Care Packages site for more information on how this program may be able to support you.
How much does hospice or palliative care cost?
The founding principle of Care For Family is that high-quality, in-home care services should be available to everyone, no matter their stage of life, at an affordable price.
That is why we offer obligation-free in-home assessment and consultation to help you understand how we can help your loved one at this time.
We offer tailored solutions for hospice care, designed to help your loved one remain at home, as comfortably and safely as possible.
At Care For Family, we understand that remaining at home while receiving end-of-life care is incredibly important for the happiness and wellbeing of our clients, and that familiar surroundings, routines, and memories can help to ease suffering.
That is why our services are flexible and can offer as much or as little help as your loved one requires.
The Australian Government can also offer financial assistance in most cases, either from Home Care Packages, the Department of Veterans Affairs (DVA), or Community Nursing Programs.
We work closely with these organisations to supplement the subsidised care they offer.
Our hospice care services are priced at the same rates as our private in-home care services and are the most competitive in the industry.
For more information on what funding may be available to your loved one, and how we can create a tailored care plan for them, reach out to our team today.
Unsure about where to start?
With years of experience in in-home care, we're available to help you work out what support you need. Whether you are planning for the future or would like to start care immediately, we can help. Give us a call, we'd love to hear form you.
Does Care For Family provide 24-hour in-home hospice care?
Yes, Care For Family offers flexible care options for hospice care, including 24-hour or 'live-in' home care for our hospice clients.
How long can you stay in hospice care?
Hospice care is designed specifically to assist with end-of-life support and is therefore available until the end of life. There is no limit on the amount of time someone may receive hospice care.
Can my loved one remain at home until the end of their life?
In many instances, yes, your loved one will be able to remain at home until the end of their life. In fact, this is the greatest wish of many of our clients – to be at home and surrounded by memories and loved ones in their final moments.
Can hospice care be delivered in a nursing home?
Our hospice care services can be delivered in the setting of your choice, whether it be at home, or in a dedicated care facility such as a nursing home.
Is hospice care delivered by health professionals?
Hospice care teams from Care For Family include care workers and registered nursing staff, but may also include your loved one's doctors, specialists, and other health professionals.
Where can I find hospice in-home care near me?
Care For Family offers in-home hospice care services throughout Sydney and much of New South Wales. To find out if we can offer hospice care in your area, get in touch via our website or give us a call on 02 9343 0880.
Our Private In-Home Care Services
Available from 1+ hours to 24 hours 7 days a week live-in care
Around The Clock Home Care
Live-in Home Care for Seniors
Palliative Care For Children
As long-term experts in aged care, we've been featured by many online and offline publications providing helpful advice, recommendations and commentary.