Available from 1+ hours to 24 hours 7 days a week live-in care
Serving Sydney & NSW Areas
Care From 1 to 24 Hours Per Day
Can Start On The Same Day
Free Personalised Care Plans
About Our NDIS Services
The dedicated and compassionate care professionals at Care For Family have been providing high-quality, private, in-home care services for Australians living with a disability since 2014. The introduction of the National Disability Insurance Scheme (NDIS) means that we can offer these life-changing services to even more children, young people, and adults with disabilities across New South Wales.
The NDIS, run by the National Disability Insurance Agency (NDIA) is Australia's first national scheme for people with a disability and provides funding directly to these individuals. The scheme was designed to better meet the needs of Australians living with disabilities and recognises that those with a disability have unique sets of needs and goals. By providing direct support to Australians with disabilities, as well as their families and their carers, the scheme gives people a greater degree of choice about the life they wish to lead and the types of care they receive.
The program is jointly governed and funded by the Australian Government and participating state and territory governments, including the New South Wales Government. The single, national scheme funds 'reasonable and necessary support' to allow those living with a disability to reach their goals and manage their own unique care needs.
If you or your loved one is living with a disability and wishes to remain at home, living independently, and enjoying the best quality of life possible, Care For Family can help with a range of specialised, expert care services tailored to suit your specific needs. We will support you to continue living life to the fullest, reaching your goals, and being safe and supported in your own home.
Booking our in-home NDIS Services
Booking our in-home care services couldn't be simpler. All you need to do is:
Call us on

 

02 9343 0880

 

or

 

click here

 

to request a callback
We'll then provide a FREE telephone or in-home consultation to help you to decide on the support you need
If you'd like to proceed, simply book our services and we can start on the same day
"I was so impressed that within 8 hours of requesting care for my Mum we had a care team in place offering the most incredible caring support."
"It was a huge relief knowing the care team was always practicing the highest level of professionalism and to know that the same familiar team members arrived every day and night."
"The care team's support and dedication was truly amazing. Each of the carers enriched Mr Smith's life in some way and I know that he enjoyed their company. They were always on time for their shifts and so pleasant to be with and I formed a lovely bond with each of them."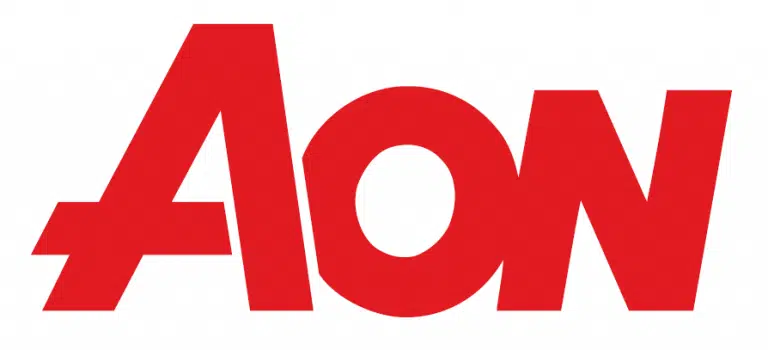 What do NDIS providers do?
NDIS service providers are an essential part of the NDIS, delivering support and services that help participants in the scheme, as well as their families and carers, to reach their goals and manage their care needs. An NDIS service provider is a person, business, or organisation accredited and registered with the NDIS to deliver funded services, and these service providers each have different areas of expertise and experience.
Finding the right service provider to suit your needs is imperative, which is why all NDIS registered providers must meet strict government quality and safety standards. If your funding is NDIS-managed, you must only use NDIS registered providers to deliver your services.
To better support our clients to participate in the NDIS, Care For Family can provide services to those who are plan managed and those who are self-managed. This means that we will be able to continue providing our expert care services to those clients taking part in the NDIS and continue to assist those living with a disability to maintain their independence and dignity.
Unregistered NDIS providers
Not all providers have to be registered with the NDIS Commission. However, a registered provider is guaranteed to meet the quality and safety standards stated in the NDIS Practice Standards, which means that registration offers added assurance to NDIS participants about the providers services.
For those participants self-managing their NDIS services and supports (or those who have a nominated person managing it for them), either an unregistered or registered service provider may be chosen. This means that our clients are currently able to access our services at Care For Family and be covered by their NDIS funding.
There are some exceptions to this, including where a service consists of providing specialist disability accommodation, the use of a regulated restrictive practice, or where a provider is developing a behaviour support plan.
How does NDIS cover work?
Around 4.3 million Australians live with a disability. The NDIS will provide around 500,000 disabled Australians under the age of 65 with support over the five years from December 2019. For many people, this will be the first time they've received the level of disability support they need.
The NDIS is a comprehensive scheme which provides support not only directly to those living with a disability, but to their families and carers as well. The service offers people living with a disability, information around the services available to them and connects participants in the scheme with services in their communities.
Funding for these services is offered directly to the scheme's participants, making it more straightforward for disabled Australians and their families to manage their care needs and tailor their care plans to suit them. To find out what support is available to you in your area, see the NDIS website at www.ndis.gov.au. Here, you can also view the NDIS price guides for services covered under the scheme
NDIS service providers work with NDIS support coordinators to deliver the required support services, such as in-home care services offered by Care For Family. These NDIS support coordinators help NDIS participants to plan their individual development goals and how they wish to achieve them, as well as assisting participants to access funding and services available to them. These support services can include mainstream, community, and informal support options from registered service providers.
NDIS Services List
The types of services covered by the scheme include:
Doctors
Sporting clubs
Support groups
Libraries and schools
Occupational therapists
Transport services
Home modifications
Vehicle modifications
Assistance with daily living activities
Assistive technologies
Mobility equipment
Equipment assessment, set-up and training
Workplace help, and more
Is it possible to get in-home disability care services through the NDIS?
Remaining at home is important for many Australians living with a disability. Although residential care facilities can offer support for those living with severe disabilities, or those whose families are unable to provide adequate support, many people living with a disability would prefer to remain in their own home, living as independently as possible.
One-on-one support from a professional care provider can help you or your loved one to remain at home, and enjoy personalised support from dedicated care workers on a regular basis.
Due to the variety of needs and goals of Australians living with a disability, the NDIS covers a wide range of service options. These include in-home care services that allow disabled Australians to continue living safely and independently, wherever possible.
At Care For Family, we offer expert in-home care services for those living with a disability, to support your lifestyle and individual goals. Our experienced and compassionate care workers are trained in offering a number of care services in the home, including:
Domestic and household support services, including help with housework, running errands and completing day-to-day household tasks
Respite care, overnight care, and 24-hour care options
Transport services to help clients reach appointments, social engagements, and community activities
Dressing and grooming services
Companionship services, and more
How to apply for NDIS cover
To apply for NDIS cover, potential participants should first consult the eligibility criteria. This is available on the NDIS website. To be eligible for NDIS cover you must:
Be aged between 7 and 65
Be an Australian citizen or resident and live in Australia
Require support and/or require special equipment due to permanent and significant disability and/or require support to reduce future needs
Once eligibility for the scheme is established, you can call the NDIS on 1800 800 110 and make an Access-Request. For assistance with filling in the required form or making the call to the NDIS, you can contact your Local Area Coordinator, Early Childhood Early Intervention Partner, or contact your local NDIA office. Visit the NDIS contact page for a full list of contact details and offices in your area.
The NDIA may request evidence of your disability as a part of your access request. This will include information on what your disability is, how long it will last, and how it impacts your life. This information will determine the type and level of support you qualify for under the NDIS. To help the NDIA to make a quick decision about your eligibility and cover, we recommend providing clear and detailed information on your disability and how it impacts your daily life.
Is the NDIS means-tested?
The NDIS is not means-tested, which means that support is available to all Australians living with a permanent and severe disability, regardless of their financial circumstances. As individuals' needs, conditions, or circumstances change, the NDIS can adjust the funding plan accordingly.
Importantly, this means that Australians living with a disability can rest assured that their NDIS cover can continue to meet their needs and help them to achieve their goals on an ongoing basis.
Is diabetes covered by the NDIS?
Diabetes support is offered for those with diabetes who cannot self-care due to their disability. This means that although the condition of diabetes is not covered directly by the NDIS (but by the healthcare system), if a disability limits a person's ability to manage their diabetes, the NDIS may offer additional support under the scheme.
Is mental health covered by the NDIS?
Yes. People with a psychological disability related to a mental health issue can access funding under the NDIS, so long as they meet the access requirements.
Why choose Care For Family as an NDIS support provider?
At Care For Family, we offer expert care to those living with a disability and their families, allowing our clients to live as independently as possible, at home. Our compassionate and experienced staff will ensure that you or your loved one living with a disability has the highest quality of care, maintaining their dignity and autonomy over their care at all times.
For more information about the type of care we offer at Care For Family for those living with a disability, please see our Disability Care Service page.
Unsure about where to start?
With years of experience in in-home care, we're available to help you work out what support you need. Whether you are planning for the future or would like to start care immediately, we can help. Give us a call, we'd love to hear form you.
Our Private In-Home Care Services
Available from 1+ hours to 24 hours 7 days a week live-in care
Around The Clock Home Care
Live-in Home Care for Seniors
Palliative Care For Children
As long-term experts in aged care, we've been featured by many online and offline publications providing helpful advice, recommendations and commentary.