Overnight Home Care Services
Available from 1+ hours to 24 hours 7 days a week live-in care
Serving Sydney & NSW Areas
Care From 1 to 24 Hours Per Day
Can Start On The Same Day
Free Personalised Care Plans
About Our Overnight Home Care Services
At Care For Family, our teams have been helping people live at home, safely and comfortably, for many years. Sometimes, that means getting a little extra support here and there, and sometimes it means having an overnight home care worker around to offer extra support.
We understand that finding the right kind of in-home care can be challenging, and that meeting the needs of your loved one is your most important priority. That's why we offer personalised, professional and compassionate overnight home care for the elderly, those suffering with a disability, or those experiencing a condition which makes it unsafe for them to remain at home alone at night.
Our highly experienced team are qualified and trained in professional care services and offer compassion, kindness and warmth in every interaction with our clients.

Booking our overnight home care services
Booking our in-home care services couldn't be simpler. All you need to do is:
Call us on

 

02 9343 0880

 

or

 

click here

 

to request a callback
We'll then provide a FREE telephone or in-home consultation to help you to decide on the support you need
If you'd like to proceed, simply book our services and we can start on the same day
"I was so impressed that within 8 hours of requesting care for my Mum we had a care team in place offering the most incredible caring support."
"It was a huge relief knowing the care team was always practicing the highest level of professionalism and to know that the same familiar team members arrived every day and night."
"The care team's support and dedication was truly amazing. Each of the carers enriched Mr Smith's life in some way and I know that he enjoyed their company. They were always on time for their shifts and so pleasant to be with and I formed a lovely bond with each of them."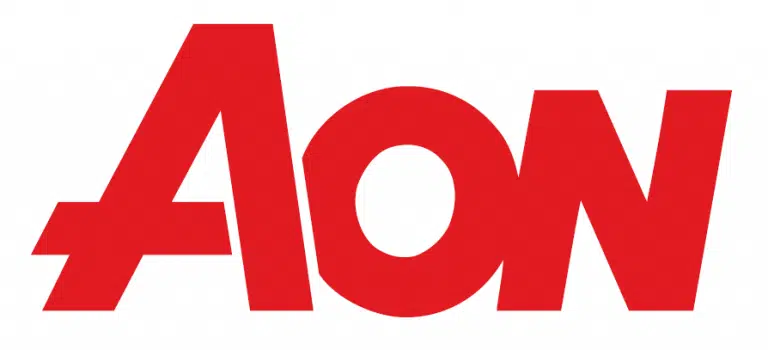 We know that making the decision to engage an overnight home care specialist can be a tough one. For many elderly people living at home, friends and family are able to assist with day-to-day activities when needed, and live-in home care or a nursing home isn't yet necessary.
However, overnight care is often challenging for loved ones to provide because of conflicting schedules and responsibilities. Because of this, many families look to engage a dedicated, reputable care service for the overnight care of their relative.
Overnight care can make the world of difference to someone needing support during the night; enabling them to continue living in their own home for as long as possible. It also offers those caring for a relative with much-needed rest, safe in the knowledge that their loved one is receiving the kindness, compassion and care they need each night.
Overnight home care for the elderly, disabled, or those with complex care or mental health needs, is one of the most valuable services available in supporting your loved one to continue living life as independently as possible.
What is active overnight care?
At Care For Family, we understand that the needs of each of our clients is unique. That's why we offer both 'active' and inactive' overnight care options.
Active overnight home care services offer our clients ongoing support throughout the night, which means our care worker is awake throughout their shift and attending to the safety and support of your loved one all night. This type of care is ideal for elderly, for disabled clients, and for those with a higher level of needs.
These needs can include those requiring palliative care; those with complex care needs including severe disabilities, or experiencing dementia and confusion; those who require assistance with taking medications throughout the night; or those suffering with a mental illness who may experience self-harm.
Overnight home care services allow your loved one to stay at home, even when requiring complex nightly support.
What is inactive overnight care?
Many of our clients are able to live comfortably and safely at home on their own for much of the time. However, they may experience some difficulty with getting through the night on occasion.
This tends to be the case for the elderly, those suffering from mild or mid-stage dementia, or those clients who need to take medication once or twice during the night. For these clients with less complex care needs, living at home safely can mean simply having the appropriate support on hand if and when the need arises.
Our inactive overnight care service offers our clients an in-home care worker who will sleep from 10pm to 6am, but is on-hand to assist with any needs your loved one might experience throughout the night.
Generally, our inactive overnight care workers will assist our clients once per night, but the flexibility of our service means that if more assistance is required throughout the night, it is always available.
The inactive care services are offered at a flat rate, as opposed to the hourly rate of our active overnight care, and is ideal for clients who:
Need only limited assistance during the night (such as help with safely going to the toilet, ensuring against falls)
Need assistance with taking medications during the night
Could benefit from the reassurance of having a compassionate and experienced care worker on hand to assist in an emergency
Experience confusion on occasion throughout the night and may need help getting back to bed
Should your loved one need the assistance of our overnight home care worker more than once in a night, a simple hourly rate can be applied for each extra wake-up that's needed. Rest assured that our highly experienced care workers are always there to offer support when it's needed.
To find out more about the fees involved in additional overnight care assistance, or to discover whether moving to active overnight care would be more appropriate for your loved one, simply get in touch with our team.
What services are provided during overnight care?
We understand that the overnight care needs of your loved one are unique, and may change on occasion. That's why we offer a range of in-home care services to support our clients, no matter the level of care they require. Some of the services offered during our active and inactive overnight home care include:
Medication assistance
For clients who require help with taking medication throughout the night, our care workers are experienced and qualified in assisting to remind clients of the correct time to take medication.
Meal preparation
Our care workers can help to ease the burden on primary carers by preparing nutritious meals for your loved one in the evenings.
Falls prevention
One of the most pressing concerns for the elderly living at home is the prevention of falls. Falls can happen during the night when visiting the bathroom, for example, or while wandering the house during the night (which those suffering from dementia or confusion may be prone to). Our overnight carers can assist your loved one with toileting and returning to bed safely. It can also be an incredibly valuable tool in helping to rebuild the confidence of someone who's experienced a fall in the past.
Grooming and personal care
Our overnight care assistants can assist clients with safely using the toilet, showering, shaving, cleaning teeth and more. In the mornings, they can also help with brushing hair, getting dressed, making the bed, and getting ready for the day.
Support and reassurance
Some of our clients simply need the assurance of our carers, and to know that someone is there to support them should they become confused or disoriented.
If your loved one is suffering from Alzheimer's or another form of dementia, anxiety and confusion can be common symptoms.
An overnight home care worker is there to offer assistance and reassurance, settle your loved one back into bed, and help them with medication when needed, as well as provide other dementia care and aged care-specific services as required.
Respite care
Respite care is an important service offering peace of mind to primary carers for a short break in order to take care of other responsibilities or simply rest and recharge, or even for longer breaks for holidays; allowing you to enjoy your time away and rest assured that your loved one is safe and being cared for.
When is it time for overnight care?
If you or your loved one has friends or family to support them during the day for day-to-day needs, but is finding it challenging to be alone at home overnight, now is a good time to consider engaging an overnight home care service.
Many people who are otherwise able to live independently can benefit from having a helping hand overnight, whether it be to help with taking medications, making it safely to the bathroom, or simply having someone around in case there is a need.
How much does overnight home care cost?
Our overnight home care services are offered at either an hourly or flat rate, depending on the type of care required. We will tailor a unique care plan for your loved one, which is flexible and can be adjusted as their needs change.
Our inactive overnight care service is available at a flat rate, and hourly additions can be made for extra support, if needed, during the night.
You can rest assured that should any unexpected needs arise, your loved one will be fully supported and offered the care they need, when they need it most.
Home Care Packages (HCPs)
Does the government fund overnight home care services?
The Home Care Packages Program from the Australian Government helps to support older people with complex care needs to live at home.
To find out more about government-subsidised Home Care Packages, you can visit the Australian Department of Health website.
Does Care For Family offer Home Care Packages?
We currently work with several partner providers to deliver Home Care Packages (HCPs).
To find out more about Home Care Packages and how we can provide you with services under this program, please get in touch with our friendly team.
Unsure about where to start?
With years of experience in in-home care, we're available to help you work out what support you need. Whether you are planning for the future or would like to start care immediately, we can help. Give us a call, we'd love to hear form you.
Our Private In-Home Care Services
Available from 1+ hours to 24 hours 7 days a week live-in care
Around The Clock Home Care
Live-in Home Care for Seniors
Palliative Care For Children
As long-term experts in aged care, we've been featured by many online and offline publications providing helpful advice, recommendations and commentary.