Post-Operative Care Services
Available from 1+ hours to 24 hours 7 days a week live-in care
Serving Sydney & NSW Areas
Care From 1 to 24 Hours Per Day
Can Start On The Same Day
Free Personalised Care Plans
About Our post-operative Care Services
Many Australians will undergo surgery at some point in their lives. Whether it's due to an unexpected injury or the result of a chronic illness, surgery can be a daunting prospect for anyone.
Even if the surgery goes completely to plan, the recovery process afterwards can be disruptive and fraught with its own dangers. That's where post-operative care comes in.
Booking our post-operative Care Services
Booking our post-operative care services couldn't be simpler. All you need to do is:
Call us on

 

02 9343 0880

 

or

 

click here

 

to request a callback
We'll then provide a FREE telephone or in-home consultation to help you to decide on the support you need
If you'd like to proceed, simply book our services and we can start on the same day
"I was so impressed that within 8 hours of requesting care for my Mum we had a care team in place offering the most incredible caring support."
"It was a huge relief knowing the care team was always practicing the highest level of professionalism and to know that the same familiar team members arrived every day and night."
"The care team's support and dedication was truly amazing. Each of the carers enriched Mr Smith's life in some way and I know that he enjoyed their company. They were always on time for their shifts and so pleasant to be with and I formed a lovely bond with each of them."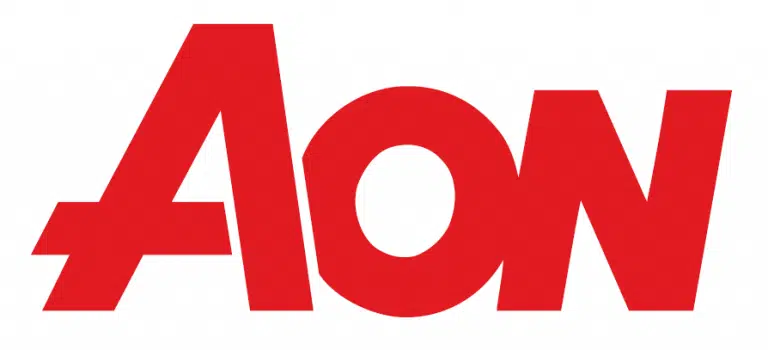 What is post-operative care?
Post-operative care, or post-hospital care, is designed to help with the recovery process after undergoing surgery. Whether minor or major, all surgeries involve some degree of rest and recuperation to ensure a smooth recovery.
Your doctor will issue you with instructions for ensuring the smoothest and quickest possible recovery, and these should be followed to the letter.
Unfortunately, the recovery process can be lengthy and complicated for many people, particularly after having undergone major surgery.
Post-operative care, as instructed by your doctor, may include:
Rest and avoid overexertion: One of the most common causes of post-operative complications is overexertion. It can be tempting to try to get 'back to normal' as quickly as possible, but it is important to rest and avoid causing yourself further injury. This includes avoiding day-to-day tasks that may cause injury while you recover.
Wound care: Many surgeries will leave the patient with wounds that require regular cleaning and re-dressing. This can be painful, daunting, and disruptive for many people and difficult to manage alone.
Pain management and medication: Of course, one may experience mild to severe pain after surgery. Managing pain requires monitoring pain levels and taking pain relief as directed by your doctor.
Attending follow-up appointments: After surgery, your medical team may need to see you for follow-up appointments to check on your progress, assess the results of the surgery, and monitor for any complications. Attending these appointments is important but can be difficult if you're unable to drive or take public transport.
Physical therapy: Physio or certain exercises may be prescribed to you after surgery, to help with your recovery and maintain or improve strength. This is an important component of post-operative care for many people after surgery.
Eating well and avoiding alcohol: While recovering from surgery, it can be difficult to eat well and it can be tempting to have a drink (or a cigarette) even though your doctor may advise against it. Post-operative care includes taking care of your diet and avoiding things that put you at risk.
Post-operative care services at home
Following all the post-operative care instructions issued by your doctor can be difficult on your own, especially if you have limited support at home. That's where post-operative care can be a literal lifesaver.
Home care services after surgery can ensure that you avoid overexertion, whilst still maintaining the household and the necessary day-to-day living tasks.
Post-hospital care services from Care For Family are designed to help you on the road to recovery, and allow you to remain at home for the duration of the recovery process.
Be it short-term or temporary home care after surgery, 24-hour live-in care, or anything in between, Care For Family can help with:
Cleaning, dressing, and monitoring wounds
Assistance with pain medication and other medications
Nursing care including assistance with a catheter, stoma, or PEG feeding
Monitoring blood pressure
Assistance with leaving the hospital and getting home safely
Transport to and from follow-up appointments and other appointments
Assistance with daily living tasks such as cooking, cleaning, shopping
Personal care including toileting and grooming
Companionship care
Physical, speech, and other occupational therapy
Live-in care where 24-hour assistance is required
The benefits of professional post-operation care at home
Often, friends or family may be able to assist you with your post-operative care and be available throughout your recovery. However, often, work and life commitments make it difficult for loved ones to provide as much support as they would like. But there are other important reasons for considering professional post-operative care at home. These include having a trained professional on hand to recognise complications that can occur after surgery.
The types of complications that can be experienced after surgery include:
Shock and severe drop in blood pressure
Haemorrhage or severe loss of blood
Infection of the wound site or other harder-to-spot infections
DVT (deep-vein thrombosis) or PE (pulmonary embolism), which can be life-threatening
For your peace of mind, and to ensure a safe and speedy recovery after surgery, post-operative care from a professional team can be life-saving.
Post-operation care from Care For Family
Here at Care For Family, our care team is made up of dedicated and professional care workers with decades of training and experience between them.
Our registered nurses can provide critical nursing care during this time of increased risk of complications, while our care team can ensure your day-to-day living tasks don't cause you further stress or injury.
Before commencing our post-operative care services, we conduct a full assessment of your needs. After this, our care services are fully flexible and can change as your needs change.
For more information about post-operation care from Care For Family, and how we can ensure you the smoothest possible road to recovery, get in touch with our team today.
Unsure about where to start?
With years of experience in in-home care, we're available to help you work out what support you need. Whether you are planning for the future or would like to start care immediately, we can help. Give us a call, we'd love to hear form you.
Our Private In-Home Care Services
Available from 1+ hours to 24 hours 7 days a week live-in care
Around The Clock Home Care
Live-in Home Care for Seniors
Palliative Care For Children
As long-term experts in aged care, we've been featured by many online and offline publications providing helpful advice, recommendations and commentary.