In-Home Aged Care Services
Available from 1+ hours to 24 hours 7 days a week live-in care
Serving Sydney & NSW Areas
Care From 1 to 24 Hours Per Day
Can Start On The Same Day
Free Personalised Care Plans
About Our Aged Care Services
As we get older, many of us require a bit of extra assistance to get by. Nowadays, over 90% of our ageing population are choosing to stay at home, rather than moving into residential aged care facilities.
We understand that maintaining quality of life includes remaining at home and in familiar surroundings for many Australians as they get older. That's why, at Care For Family, we help to support families caring for elderly loved ones by providing in-home aged care services that offer the care and support your loved one needs to continue living independently at home for as long as possible.
Booking our in-home Aged Care Services
Booking our in-home care services couldn't be simpler. All you need to do is:
Call us on

 

02 9343 0880

 

or

 

click here

 

to request a callback
We'll then provide a FREE telephone or in-home consultation to help you to decide on the support you need
If you'd like to proceed, simply book our services and we can start on the same day
"I was so impressed that within 8 hours of requesting care for my Mum we had a care team in place offering the most incredible caring support."
"It was a huge relief knowing the care team was always practicing the highest level of professionalism and to know that the same familiar team members arrived every day and night."
"The care team's support and dedication was truly amazing. Each of the carers enriched Mr Smith's life in some way and I know that he enjoyed their company. They were always on time for their shifts and so pleasant to be with and I formed a lovely bond with each of them."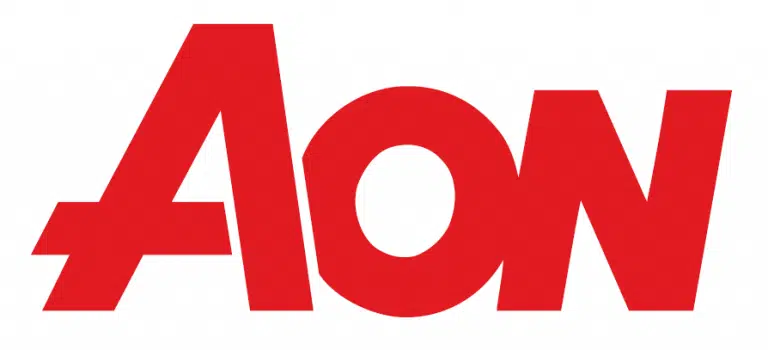 Aged care is the general term for a service provided to older people who have difficulty living independently or need some help to remain in their own home as they age. This might mean help with daily tasks such as cleaning and cooking, or assistance with personal care and grooming, for example. Aged care services encompass both residential aged care facilities such as nursing homes, as well as private in-home care services from accredited care providers.
The growing desire of Australians to remain in their own homes as they age has meant an increased focus on the provision of aged care services in community settings. The Australian aged care framework provides a range of options to help meet the specific care needs of each individual.
What is aged care nursing?
Aged care nursing can be offered in nursing homes and residential facilities, or in the home. At Care For Family, we specialise in in-home aged care services. Aged care nurses cover a wide variety of duties during their shifts. Registered nurses, for example, may give medication to patients, as well as observing their patients, changing dressings, checking vitals, liaising with the patient's doctor and more.
Registered nurses can direct carers or enrolled nurses, who then attend to general personal needs of clients such as bathing and dressing. Like other nurses, aged care nurses document everything they do during their shifts, to maintain accurate records and ensure the highest level of patient care.
Unsure about where to start?
With years of experience in in-home care, we're available to help you work out what support you need. Whether you are planning for the future or would like to start care immediately, we can help. Give us a call, we'd love to hear form you.
What is a care plan in aged care?
A care plan is an important document which outlines the care needs and the types of services a patient will receive to meet those needs. Developed by your aged care service provider in consultation with clients, it will also outline where and when those services will be received.
How does Care For Family identify clients' needs in aged care?
Identifying the needs of each individual client is incredibly important in developing a care plan and delivering aged care services, which is why we take a person-centred approach in our service delivery. At Care For Family, we organise an initial consultation with our client, to do an assessment of their home. This allows the client greater control and responsibility regarding their own health and lifestyle.
An experienced professional from our team will conduct this assessment to identify the strengths, needs and preferences of our client. This covers many aspects of their lives, including physical, spiritual, cognitive, social, mental and emotional factors.
The results of this assessment will determine the most appropriate and effective way to support our clients to remain in their own home with the assistance of our aged care specialists.
Above all, we encourage collaboration between our professional team, our client, and their loved ones, to conduct an effective and thorough assessment.
How does Care For Family empower clients in aged care?
Our mission at Care For Family is to empower our clients and their families to make the choices that are right for them when it comes to their care and independence. Aged care at home allows us to support our clients, no matter how complex their needs, to maintain their quality of life and maximise their health, safety, and connection to family, friends and the community.
Our team aim to promote and enhance our clients' abilities to meet their own needs, solve their own problems and mobilise the necessary resources to maintain control over their lives.
Is it possible to get in-home aged care services?
Yes, it is! At Care For Family, we have years of experience in providing private aged care services which allow our clients to remain in their own homes for as long as possible.
Personal care
Companionship
Hourly care
Live-in-care – including 24-hour care or sleepover services

Domestic assistance – including shopping, light housework, and laundry
We are passionate about supporting people to live independently in their own homes, no matter their needs or the level of care required. We offer:
Meal preparation
Dementia care
Parkinson's care
Palliative care
Respite care
Nursing services
How are aged care providers and nurses accredited?
Delivered under the Commonwealth Home Support Programme (CHSP), the three Home Care Standards apply to care provided in a person's own home or within the community, including short-term restorative care delivered in a home setting.
The CHSP aims to delay or avoid high-level care and to allow people to live as independently as possible, for as long as possible. It focuses on working with clients to manage their needs, rather than simply doing things for them.
This helps clients to maintain their autonomy and manage their care according to their needs, their lifestyle, and their desire for independence.
The programme has three general standards. These include:
Standard one: Effective management
Standard two: Appropriate access and service delivery
Standard three: Service user rights and responsibilities
All Care For Family aged care professionals have a minimum Cert III in Aged Care, and all of our nurses are registered nurses (RNs). At Care For Family, our clients are our number one priority, and their safety is our chief concern.
This is why we work only with care professionals who are suitably trained and qualified to practice in a competent and ethical manner.
All of our team members are subject to criminal history checks, and we adhere to a strict code of complaint and incident management.
Do I have to sell my home to access aged care services?
Moving into an aged care facility can be very expensive, and many people have no choice but to sell their homes in order to pay for their care in these facilities.
The government does offer some assistance to people living in aged care facilities; however, this assistance is means-tested.
This means that property (including the family home) and savings are taken into account when determining eligibility. Unfortunately for many Australians, this makes them ineligible for government assistance.
Fortunately, the Australian government encourages elderly citizens to remain in their own home for as long as possible, and government packages are available to help subsidise the cost of in-home aged care for many senior Australians.
To find out if you're eligible for government-subsidised home care assistance for in-home aged care services, contact us.
Is there Government funding available for aged care?
The Australian Government pays subsidies on behalf of each person receiving government-subsidised aged care. The Government also pays supplements to help with the cost of meeting specific care needs. For more information on Government subsidies for aged care click here.
Alternatively you can seek our support and recommendations directly if you'd like to get in touch with us at Care For Family on 02 9343 0880.
What type of in-home aged care services does Care For Family offer?
Our professional and experienced staff provide the following services both in hospitals (including public and private hospitals), nursing homes, or our clients' own homes. We tailor a personalised care plan for every client, which may include:
Medication management
Wound care
Continence management
Pain management
Pressure care
Post-hospitalisation
Rehabilitation Allied Services, including physiotherapy, occupational and speech therapy, and podiatry
If you require in-home aged care outside of business hours due to an emergency, please call 0466 888 842.
Where can I find in-home aged care near me?
We offer in-home aged care services throughout Sydney and much of New South Wales.
To find out if we can offer in-home aged care in your area, get in touch via our website or give us a call on 02 9343 0880.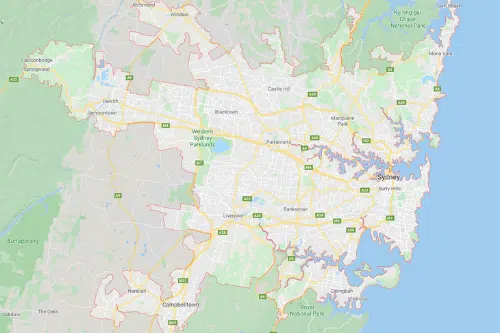 Unsure about where to start?
With years of experience in in-home care, we're available to help you work out what support you need. Whether you are planning for the future or would like to start care immediately, we can help. Give us a call, we'd love to hear form you.
Our Private In-Home Care Services
Available from 1+ hours to 24 hours 7 days a week live-in care
Around The Clock Home Care
Live-in Home Care for Seniors
Palliative Care For Children
As long-term experts in aged care, we've been featured by many online and offline publications providing helpful advice, recommendations and commentary.