Autism Home Care Services Sydney
Available from 1+ hours to 24 hours 7 days a week live-in care
Serving Sydney & NSW Areas
Care From 1 to 24 Hours Per Day
Can Start On The Same Day
Free Personalised Care Plans

About Our Autism Home Care Services
More than 100,000 Australians have autism, and yet, so little about autism is understood. Aussies with autism can't be grouped into one category in terms of their care needs, and the abilities and care requirements of people with autism range greatly.
While some people with autism live quite happily independently and without the need for a lot of care, some will require more care to live safely either at home, independently, or in a dedicated autism care facility.
Although there are a number of live-in care facilities around Australia designed specially to care for those with autism, this is not the answer for everyone. Either for financial reasons or because of a personal choice to remain at home with family or living independently, many Australians with autism can benefit from a bit of extra care around the home. That's where Care For Family can help.
Here at Care For Family, our care team is comprised of trained professionals who offer expert, compassionate care to all kinds of Australians who need some extra assistance at home. That includes many clients with autism.
Our team understands that Australians living with autism are not defined by their disability. That's why we aim to help our clients with autism to live rich and fulfilling lives, as independently as possible, and with the greatest respect and compassion from our care team.
Booking our Autism Home Care Care Services
Booking our autism home care services couldn't be simpler. All you need to do is:
Call us on

 

02 9343 0880

 

or

 

click here

 

to request a callback
We'll then provide a FREE telephone or in-home consultation to help you to decide on the support you need
If you'd like to proceed, simply book our services and we can start on the same day
"I was so impressed that within 8 hours of requesting care for my Mum we had a care team in place offering the most incredible caring support."
"It was a huge relief knowing the care team was always practicing the highest level of professionalism and to know that the same familiar team members arrived every day and night."
"The care team's support and dedication was truly amazing. Each of the carers enriched Mr Smith's life in some way and I know that he enjoyed their company. They were always on time for their shifts and so pleasant to be with and I formed a lovely bond with each of them."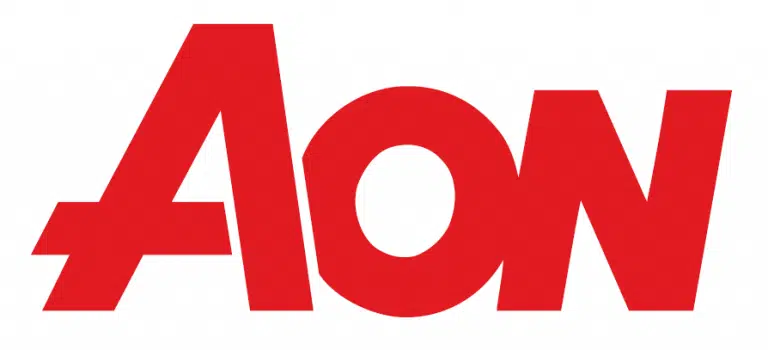 Is disability care available for those with autism?
YES! ASD, or autism spectrum disorders, refers to a lifelong developmental disability that usually first becomes apparent in infancy and early childhood. It can cause delays in many different areas of development, for both children and adults.
Recognised by the Australian Government as a form of disability, autism assistance is similar to that offered for many other types of disability – and that includes home care services.
Aspect (Autism Spectrum Australia) sums up common misunderstandings and characteristics of autism this way:
"Autism is often linked with physical, developmental or mental health conditions such as intellectual disability, epilepsy, gastrointestinal issues, ADHD, dyspraxia, anxiety or depression.

"However, many of the disabling challenges associated with autism come about when individuals don't have the respect, understanding and support that allow them to be comfortable in a non-autistic world."
At Care For Family, we understand the challenges facing those with autism and are dedicated to giving our clients the respect and support they need to live happily, safely, and as independently as possible.
Although many people with autism live in the family home without the need for extra in-home assistance, for some, it is a vital part of maintaining the independent lifestyle they cherish. It can also be a valuable system of support for family members taking care of loved ones with autism.
For more information about autism disability support services and the NDIS, see the NDIS website here.
What kind of care is available for those with autism?
Just like any other kind of disability, the symptoms and types of care required can vary greatly for those with autism. Some of the most common symptoms experienced by people with autism include:
Social communication and interaction challenges such as difficulty maintaining eye contact, difficulty interpreting and understanding emotions in others, trouble with social cues, and challenges relating to others.
Restricted or repetitive behaviours or interests such as body rocks or ticks, trouble adapting to change, the need for strict routines, being upset by minor changes, obsessive routines, sensitivity to loud noises, and unusual mood or emotional responses.
Other symptoms such as delayed language skills, delayed movement skills, delayed cognitive or learning skills, hyperactive, impulsive, and/or inattentive behaviour, epilepsy or seizure disorder, unusual eating and sleeping habits, gastrointestinal issues (for example, constipation), unusual mood or emotional reactions, anxiety, stress, or excessive worry, lack of fear or more fear than expected.
 These symptoms can make living with autism challenging for both the person themselves and their family, friends, and community. However, with compassion, understanding, and education, we can help to ease these symptoms.
Depending on the types of diagnosis your loved one with autism has received, and the symptoms they experience, Care For Family can offer:
24-hour, round-the-clock care
Overnight care
In-home care for as little as one hour per week
Respite care
Emergency care
Personal care and companionship
Nursing care
Domestic assistance
No matter the needs of your loved one with autism, Care For Family can tailor a care solution to suit their needs and yours.
For those living with more severe autism, living at home can be a challenge without the proper assistance. Care For Family offers 24-hour or 'live-in' autism home care services for those who require around-the-clock help to live happily and safely at home.
Whether in the family home or living independently, our 24-hour autism home care services help our clients with autism with everything from washing and grooming, to doing the groceries, making it to doctors' appointments, taking medication, cleaning the house, cooking, and more.
Domestic assistance for autism
Domestic assistance care from Care For Family can help with the daily tasks around the home that might be difficult for someone with autism. This type of care might include a few hours a week of care to get things like the cooking and cleaning done, for example.
Our care solutions can be tailored to suit the needs of your loved one with autism, based on their care needs and the extra support you might need around the house.
Respite care is a lifeline for many families of those living with a disability, including autism.
While many families take on a caring role for their loved one, there will come a time when the family needs a break for work, school holidays, some downtime, or simply requires some extra assistance.
Respite autism home care services from Care For Family can be there if and when you need us, even at short notice.
Overnight and hourly care for autism
We understand that our clients' needs change over time. Whether your loved one requires overnight care to ensure they're safe in their own home throughout the evenings, or simply an hour here or there for some extra support, Care For Family can help.
Our overnight and hourly autism home care services are as flexible as you need them to be.
Unfortunately, those living with autism often experience secondary conditions that mean they need some extra help from a nurse.
Here at Care For Family, our team includes registered nurses, who are available to support those who need help with things like taking medication, monitoring physical conditions or injuries, dressing wounds, and more.
These autism home care services from our registered nurses help our clients to remain at home, safely, even when experiencing injury or illness.
Your trusted experts in autism home care services
Care For Family is your trusted expert in autism home care services. Our decades of experience in disability care means we're uniquely positioned to offer the most expert, specialised, and trusted in-home care to our clients.
For more information about autism home care services from Care For Family, get in touch with our team today.
Unsure about where to start?
With years of experience in in-home care, we're available to help you work out what support you need. Whether you are planning for the future or would like to start care immediately, we can help. Give us a call, we'd love to hear form you.
Our Private In-Home Care Services
Available from 1+ hours to 24 hours 7 days a week live-in care
Around The Clock Home Care
Live-in Home Care for Seniors
Palliative Care For Children
As long-term experts in aged care, we've been featured by many online and offline publications providing helpful advice, recommendations and commentary.