In-Home Palliative Care For Children Services
Available from 1+ hours to 24 hours 7 days a week live-in care
Serving Sydney & NSW Areas
Care From 1 to 24 Hours Per Day
Can Start On The Same Day
Free Personalised Care Plans
About Our Palliative Care Services
For the family of a child with advanced cancer or another life-limiting illness, the most important thing is to give them comfort and keep their days pain-free.
For many people, being able to get in-home palliative care for children can make a huge difference to their daily lives, and allows them to spend quality time with their families.
At Care for Family, we understand how important this is to you.
Our health professionals help to ease your child's journey by providing gentle, compassionate care for all your family's needs.
Booking our In-Home Palliative Care Services
Booking our in-home care services couldn't be simpler. All you need to do is:
Call us on

 

02 9343 0880

 

or

 

click here

 

to request a callback
We'll then provide a FREE telephone or in-home consultation to help you to decide on the support you need
If you'd like to proceed, simply book our services and we can start on the same day
"I was so impressed that within 8 hours of requesting care for my Mum we had a care team in place offering the most incredible caring support."
"It was a huge relief knowing the care team was always practicing the highest level of professionalism and to know that the same familiar team members arrived every day and night."
"The care team's support and dedication was truly amazing. Each of the carers enriched Mr Smith's life in some way and I know that he enjoyed their company. They were always on time for their shifts and so pleasant to be with and I formed a lovely bond with each of them."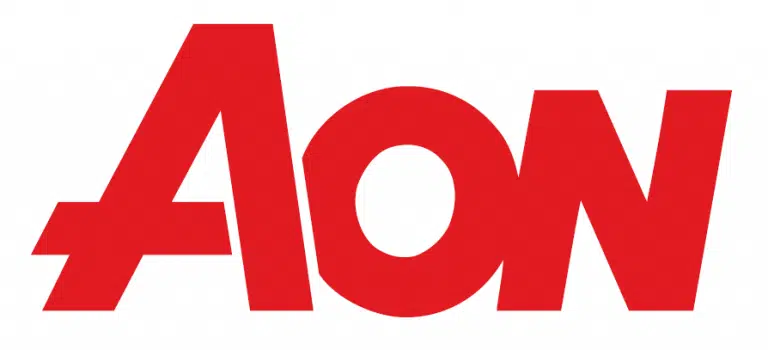 About Palliative Care for Children
Palliative care for children with cancer and other long-term illnesses aims to prevent pain and suffering. This is done by an impeccable assessment of the patient's condition, followed by the development of a pathway if applicable, and a treatment plan that includes physical, emotional, and spiritual relief.
The principles of a palliative care program apply to all long-term patients regardless of the disease or condition they have. Treatments include medication, surgery, and pain management using regular medical or alternative remedies given to the child at home.
When our team at Care for Family provides palliative care for children with cancer and other illnesses, we take an approach that considers the patient rather than one that focuses on the disease.
We help the patient to be as active as possible and help the family to understand the eventuality of the child's death. When and if death happens, our compassionate workers provide bereavement support and arrange for services such as grief counselling.
The Aims of Paediatric Palliative Care
Our palliative care services take place in the child's home, which makes it possible for a sick baby, child or young adult to stay in their home environment for as long as they can. They don't have to spend their time in hospital surrounded by strangers but can have their family members around them day and night.
The care we give aims to keep the child happy and able to participate in family activities. By taking a holistic approach to care, we can improve the patient's quality of life and also support the emotional, physical, and social needs of our patients and families.
The Need for Palliative Care for Children
Cancer Australia estimated that 870 Australian children aged 0-14 years would be diagnosed with cancer in 2020. Caring for children with life-threatening sicknesses is a very special occupation, and not many family members are able to care for their child in this kind of situation.
While our children's hospitals provide excellent treatment for patients during their journeys, they aren't able to take care of long-term patients as well. Palliative care for children with cancer and other advanced medical conditions should be arranged early during the illness. This kind of care includes treatments such as chemotherapy and radiation as well as ways to help manage treatment side effects.
Palliative Care vs. Hospice Care
There is a difference between palliative care and hospice care, which is basically end-of-life care. Palliative care works to relieve the symptoms and side effects of a disease or treatment, and patients can get it at any point in the illness to help improve their quality of life. This kind of care is not something that takes the place of medical treatment. It often happens at the same time and goes on for as long as the child is sick.
Hospice care is a type of palliative care and support that is usually given to patients who expect to live 6-months or less, whether they are still having medical treatments or not. With this kind of care, providers don't try to prolong the child's life, but instead, uphold the idea of dying as part of normal life.
Where can I find in-home palliative care near me or my loved ones?
We offer in-home palliative care services throughout Sydney and much of New South Wales.
To find out if we can offer in-home palliative care in your area, get in touch via our website or give us a call on 02 9343 0880.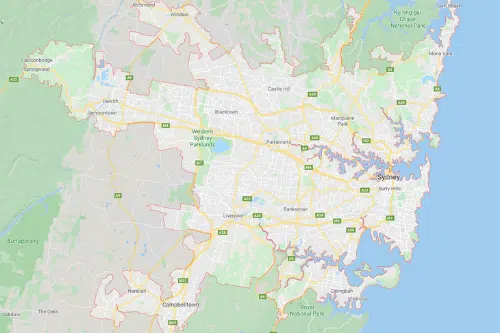 What's Included in Palliative Care for Children
When a child with a life-limiting illness is very sick, each person in the family feels the effects and reacts differently. That's why it is very important for them to get the support and care they need during this difficult time.
Apart from active treatments that might still be taking place, palliative care for children with cancer and other conditions includes supporting therapies. Pain management, healthy nutrition advice, and regular exercise are provided by qualified health care professionals like occupational therapists and dietitians.
Palliative care can also include helping to get family conversations going around living with a severe illness, as well as finding community help for counselling, emotional, and spiritual support.
It's vital for parents of a sick child to be able to spend quality time with their other children. This makes respite care an important part of palliative care for any family so that parents can benefit from knowing their child has the best attention available when they aren't with them.
Benefits of Palliative Care for Children
Palliative care should never be delayed until patients have tried all the treatments for the disease. The earlier you start thinking and talking about palliative care, the more you and your child will reap the benefits such as:
Relief from distressing symptoms, including pain, nausea, and difficulty breathing
Better communication and understanding between health care providers and family members
Regular emotional and spiritual support that's specific to your culture or religion.
Studies show that palliative care helps children with life-threatening diseases get the kind of care they want and need, and generally meets the emotional, developmental, and spiritual needs they and their families have.
The main idea behind palliative care is that whatever type of illness the child has and no matter how sick they are, there is always more that can be done to improve their quality of life.
How to Identify if Your Family Needs Palliative Care for Children
Any child who gets a serious illness is likely to have both physical and emotional issues. This is also common with other members of their family, and it can affect both the care of patients and families' abilities to handle everyday life.
Even if the condition is not incurable, palliative care can help to reduce pain and improve the quality of life for children with cancer, neurological problems, heart or lung diseases, genetic conditions, or other serious illnesses.
Any child with one or more of the following factors can benefit from palliative care for children:
The child has pain or other symptoms caused by their long-term illness
The patient or their family members have physical or emotional problems that are not being managed properly
The child has a family member who needs help understanding the situation, or
The young patient has a parent who needs support organising his or her care.
The type of help they need determines whether nurses, social workers, or other health professionals are the best people to provide the care and support to the family.
Providing the Palliative Care
 

You

 

Need
At Care for Family, our palliative care teams work gently with you and your family to deliver the care your sick child needs.
We spend as much time as needed to fully understand your child's condition and to design a care plan that makes going home from the hospital as smooth as possible.
Our palliative care service takes your family's individual needs into account and develops a team that could include doctors, nurses, social workers, pharmacists, counsellors, nutritionists, art and music therapists, and spiritual advisers.
We'll work with your current GP and your insurance company to find ways to improve every aspect of your child's life.
Unsure about where to start?
With years of experience in in-home care, we're available to help you work out what support you need. Whether you are planning for the future or would like to start care immediately, we can help. Give us a call, we'd love to hear form you.