Palliative Care At Home Support Services
In-Home Palliative Care Services Available from
1+ hours to 24 hours 7 days a week live-in care
Serving Sydney & NSW Areas
Care From 1 to 24 Hours Per Day
Can Start On The Same Day
Free Personalised Care Plans
About Our Palliative Care Services
Surrounded by loved ones, and supported by a professional in-home palliative care services nursing team offering gentle and compassionate care, is one of the most desired end-of-life experiences expressed by our clients.
A strong emotional connection with your care workers is essential for you and your family during this time, to ensure you all feel comfortable, secure and nurtured.
The team at Care For Family understands that arranging palliative care for a loved one can feel overwhelming and confusing. This team will take the time to gently work with you and your family to design a programme of care, either in your home or another location of your choice, on a flexible basis, including overnight care and 24-hour palliative care.
Your team of highly experienced and compassionate palliative care workers and nurses will then be carefully selected to match your needs and preferences and will remain with your family for as long as you wish.
If you are looking for palliative care for a child, please see our palliative care for children services page for details.

Booking our In-Home Palliative Care Services
Booking our in-home care services couldn't be simpler. All you need to do is:
Call us on

 

02 9343 0880

 

or

 

click here

 

to request a callback
We'll then provide a FREE telephone or in-home consultation to help you to decide on the support you need
If you'd like to proceed, simply book our services and we can start on the same day
"I was so impressed that within 8 hours of requesting care for my Mum we had a care team in place offering the most incredible caring support."
"It was a huge relief knowing the care team was always practicing the highest level of professionalism and to know that the same familiar team members arrived every day and night."
"The care team's support and dedication was truly amazing. Each of the carers enriched Mr Smith's life in some way and I know that he enjoyed their company. They were always on time for their shifts and so pleasant to be with and I formed a lovely bond with each of them."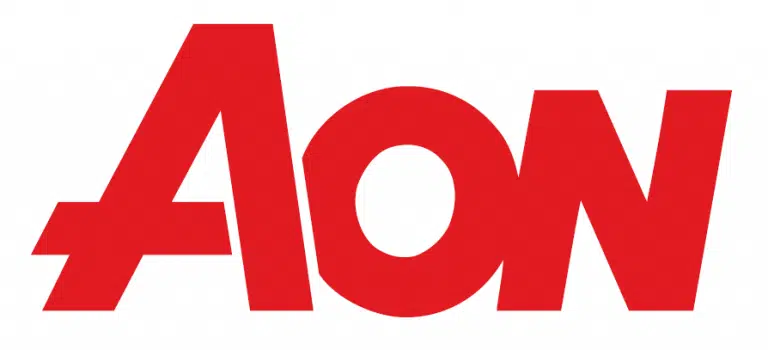 Palliative care is holistic care that aims to improve the quality of life of people living with a life-limiting illness. Palliative care manages pain and eases symptoms (symptom management) to ensure each individual's quality of life is maintained. Palliative care works better if it is introduced earlier rather than later in the course of an illness.
Care For Family specialises in providing the highest possible standard of reliable care by providing dedicated registered nurses and care professionals committed to helping people stay in their own home to enjoy their familiar surroundings.
What are the aims of palliative care?
A palliative approach aims to improve the quality of life of patients and individuals with a life-limiting illness and their families, by reducing their suffering through early identification, assessment and treatment of pain, physical, cultural, psychological, social, and spiritual needs.
What are palliative care pathways?
Palliative Care Pathways, for those living with an incurable illness, are developed to improve the end of life care of all patients. Pathways do not take the place of impeccable assessment or re-assessment as a patient's condition will always change.
To have received palliative care, you would need to have a care pathway, which is a document that guides the steps needed to provide high-quality care to your loved one in the last days of their life.
Physical changes will suggest that they may be dying and the decision to commence your loved one on a pathway is to be made by a doctor and care team, and where possible with the patient and their loved ones.
Is it possible to get palliative care in-home?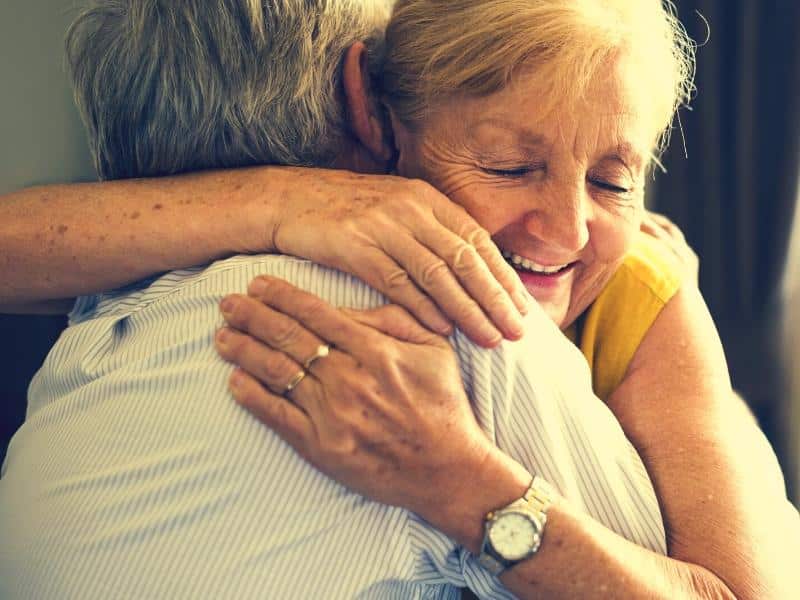 Although palliative care services are available in dedicated care facilities, at Care For Family, we understand how important it can be for people to remain in their own homes, in familiar surroundings during this time.
That's why we offer high-quality, affordable, and individualised in-home palliative care services across Sydney and beyond.
Our team is highly flexible and can adapt to your needs. Because of this, we can offer as much care as you need, from just one-hour up to 24-hour palliative care.
Where can I find in-home palliative care near me or my loved ones?
We offer in-home palliative care services throughout Sydney and much of New South Wales.
To find out if we can offer in-home palliative care in your area, get in touch via our website or give us a call on 02 9343 0880.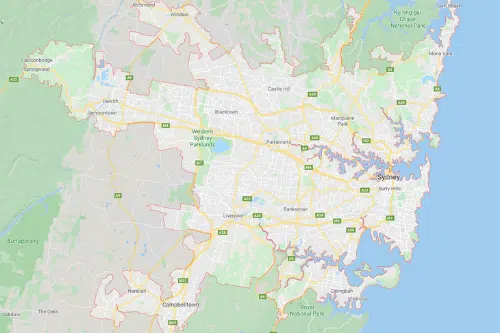 How can Care For Family help?
How we can help
Care For Family understands how to provide aged care and in-home care specialising in personalised palliative care, which will be tailored, to each individual and their palliative care issues.
We offer the same level of expertise and support you would receive in a hospital or hospice and are an approved Palliative Care Australia provider. An experienced clinical team will deliver the highest level of flexible, unique quality care to support each client and your loved ones in the privacy and comfort of your own home.
This care is reviewed regularly, ensuring that the changing and challenging needs of your loved ones are met. We will work with your chosen health care workers and medical team, be them a geriatrician, general practitioner or any other relevant medical professionals to ensure your loved one receives the most expert care.
Our palliative care nurses have developed special skills in caring for patients with life-limiting illnesses and their families through experience and training. All of our specialist palliative care nurses have high-level skills, postgraduate level education and several years experience in palliative care.
How do we offer the highest standards of Palliative Care?
We can offer the highest standards of in-home palliative care:
By managing palliative care teams and providing support for both the client and care teams to ensure the highest possible care is given and received at all times.
By providing personalised, professional, culturally appropriate and compassionate in-home care as well as support in nursing homes
By providing consistent palliative care teams that you can form trusting and supportive relationships with.
By only using trained, qualified, reference-checked and police checked care professionals.
By guaranteeing the replacement of care professionals if our clients don't feel they are a good fit.
Palliative Care Counselling
Palliative Care Counselling is a professional therapy service that addresses the many different issues and feelings that arise when patients are informed that it's time for Palliative Care.
Appropriate types of counselling are available, depending on the specific needs of the person seeking counselling. Care For Family has an experienced team of dedicated Palliative Care counsellors and psychologists available and to support you and your loved ones.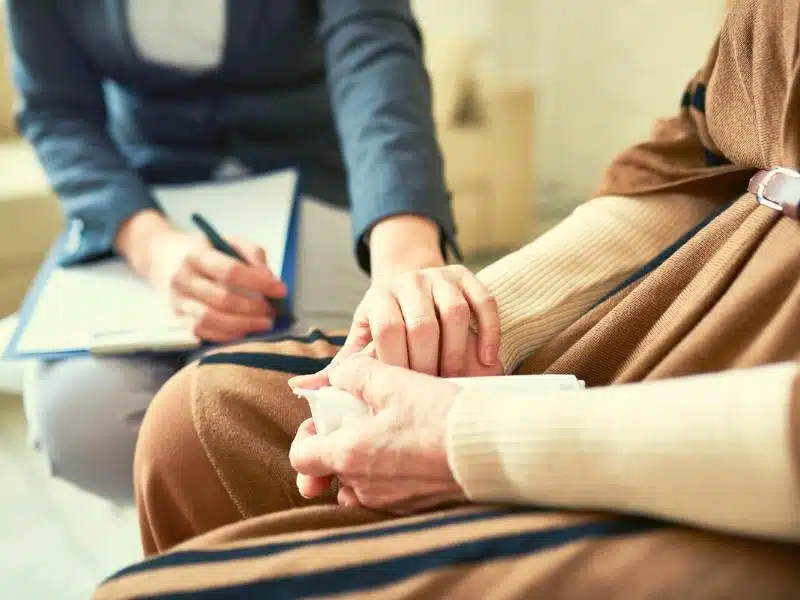 Is there Government funding available for palliative care?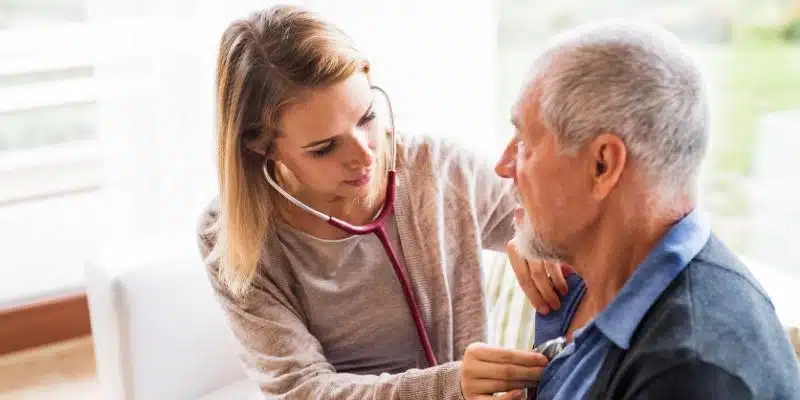 The Australian Government may be able to provide assistance. For more information on Government subsidies for palliative care click here.
Alternatively you can seek our support and recommendations directly if you'd like to get in touch with us at Care For Family on 02 9343 0880.
How much does in-home palliative care cost?
Care For Family was founded on the belief that in-home care services should be available to everyone, at all life stages, at an affordable price. Because of this belief, we offer a free, no-obligation in-home assessment and consultation to discuss and tailor an in-home respite care solution for you and your loved one.
We understand that remaining at home, surrounded by memories and in a familiar routine, is important for the happiness and wellbeing of those receiving care. That's why we offer a wide range of options for in-home palliative care to ensure your loved one can remain in their own home, in familiar surroundings.
You may be eligible for a government-funded package to support you with caregiving, and each of the services we offer can top-up or supplement any government-funded package you receive. Other funded packages may come from the Department of Veterans Affairs (DVA) or Community Nursing programs. At Care For Family, we can work in coordination with these organisations to supplement the subsidised care they offer.
The cost of our in-home palliative care services is the same as that of our private care services, which are the most competitive in the industry. Depending on what level of care is required, whether from a registered nurse or one of our care professionals, we can create a package of care to suit you.
Unsure about where to start?
With years of experience in in-home care, we're available to help you work out what support you need. Whether you are planning for the future or would like to start care immediately, we can help. Give us a call, we'd love to hear form you.
Do I need an advance care plan?
Advance care planning helps the people close to you know what is important to you about the level of healthcare and quality of life you would want if, for some reason, you are unable to participate in the discussions.
Discussing and writing down your wishes for future care will help the person you choose as your medical treatment decision maker to feel more comfortable about the decisions they make on your behalf.
Are you able to provide palliative care in my own home?
Do you or someone you love, have a serious illness? If so, you may be sick of trips to the emergency room and unwanted hospital stays to treat pain, shortness of breath or other symptoms. Palliative care can be provided safely at home.
At CFF we can offer the same level of expertise and support you would receive in a hospice or at a hospital. Palliative care at home gives one more options and greater choices, having the comfort and privacy that only your own home can offer.
We understand the challenges of supporting a loved one with a life-threatening illness and understand that this is a difficult time. Our experienced care professionals will give clients the opportunity to spend the last stages of their illness in their own home surrounded by their loved ones in their familiar surroundings.
Can you provide care with a palliative approach?
A palliative approach to care aims to improve the quality of life for clients with life-limiting illness and to support their families. The usual time to start a palliative approach is when treatments given to cure a condition are no longer working or when the client chooses to stop their curative treatments.
The focus of a palliative approach is on comfort and maintaining or improving quality of life so that the loved one can live as well as possible until they die in an atmosphere of care and support preferably in their own home.
How will the nurses and care professionals recognise when my loved one is close to dying and what processes would be in place for this to support them and us?
There are certain signs in the last few weeks, days and sometimes hours of life that indicate when someone is preparing to die. Recognising what these are will help you to say those important goodbyes and prepare yourself for what is to come. Speaking to health professionals in advance will help you to recognize what is happening to your loved one.
Everyone's experience is different. Generally, though people with a terminal condition make gradual adjustments to the way they live. Most keep hope alive. Everyone's journey is one they have to make as an individual and you as their loved one or care professional can help by supporting and listening.
Your loved one's health condition may have changed but they are still the same person. Health professionals will help manage their symptoms and side effects and can also help with emotional wellbeing for the person, their family and carers.
Will I get the medicines I need if things change suddenly and how long will it take?
This is where the advanced care plan can be helpful and discussions with your medical team about medication to relieve symptoms such as pain and anxiety A prescription is appropriate when symptoms become distressing for the patient when they are in the last stages of life.
A number of drugs are prescribed, and the choice depends on patient preference, the severity of symptoms and the ability of the patient to take the medicine. Medicines can be prescribed for the initial management of agitation and anxiety.
What support will there be for my loved ones when I am dying?
There are usually a lot of supportive family and/or friends to offer to help. Having a good support system is never about just one person saying or doing the right thing, rather it's about having a network of support people who come together to help in big and small ways and it's the gestures that are often more appreciated.
Grief counselling is also available and at Care For Family, we encourage family, friends and carers to utilise this service.
Can the Palliative care team along with my family assist with arrangements for my spiritual and cultural needs?
Palliative care can focus on managing physical symptoms, like pain or nausea. It can also help with emotional, spiritual, cultural and social needs.
Spirituality means different things to different people.  It is important to encourage your loved one to talk about how they are feeling and to ensure their spiritual needs is being met by asking the relevant questions.
Knowing how they feel about their hopes, religion or faith or what gives them a sense of meaning and purpose in life. Asking what really matters or what's important could also be really helpful. Listening and understanding the patient's beliefs or organizing a faith leader to come to their home.
You may be from a culturally and linguistically diverse background or be a refugee or asylum seeker.
Your community may have unique views, understandings and traditions about the end of life and loss, grief and bereavement. Our care professional and Palliative care team can also come from a variety of different cultures and can provide care that is culturally appropriate for you.
It is also important that there is a clear understanding of care needs and medical treatment. You can ask for an interpreter if there are any problems communicating or understanding. The person receiving care must agree to use an interpreter as part of the decision-making process before discussions start.
Will my loved one be able to have specialist palliative care if they need it?
Caring for someone with a specific terminal illness can be difficult. Palliative care can help as your loved one is nearing the end of their life. Many people who are dying prefer to be cared for at home and this is a wonderful gift to give someone.
Talk to a palliative care team to understand what is involved. A Specialist Palliative care team would consist of your general practitioner, specialist palliative care doctors and nurses as well as specialists such as cardiologists or respiratory physicians. Other allied health workers can be involved as required as well as one of our grief and bereavement counsellors.
How many nurses and carers can be present on evening and night duty?
There can be as many as required for the patient and often two per shift will provide the support needed to perform the necessary duties to keep your loved one comfortable. Nurses or carers will work through the night when most people are comfortable in bed.
Are you able to offer support to my loved one who is in a nursing home requiring palliative care?
Palliative care services can be provided in a range of settings including a Nursing home.
The same sort of Private services can be provided as if they were in their own home only with the support of the nursing staff at the residential facility. A Nursing home cannot provide the one to one support needed for a patient with a terminal illness. With the high level of care that is required for palliative care, families are able to supplement the care for their loved one with one or two experienced palliative care professionals to ensure their comfort safety and dignity.
Our trained team of expert professionals are here to help answer these and any other questions you might have and are experienced in working with your existing health professional where appropriate.
Our Private In-Home Care Services
Available from 1+ hours to 24 hours 7 days a week live-in care
Around The Clock Home Care
Live-in Home Care for Seniors
Palliative Care For Children
As long-term experts in aged care, we've been featured by many online and offline publications providing helpful advice, recommendations and commentary.