In-Home Respite Care Services
Available from 1+ hours to 24 hours 7 days a week live-in care
Serving Sydney & NSW Areas
Care From 1 to 24 Hours Per Day
Can Start On The Same Day
Free Personalised Care Plans

About Our Respite Care Services
Since 2014, our compassionate and experienced care professionals have been providing the highest quality, private, in-home respite care to carers who need a little break from time to time.
As a registered Care Agency, we are committed to helping people to remain in their own home, safely, for as long as possible.
This is why we specialise in providing registered nurses and care professionals who are highly-trained, qualified, and provide the highest quality of care for your loved one.
Booking our in-home Respite Care Services
Booking our in-home care services couldn't be simpler. All you need to do is:
Call us on

 

02 9343 0880

 

or

 

click here

 

to request a callback
We'll then provide a FREE telephone or in-home consultation to help you to decide on the support you need
If you'd like to proceed, simply book our services and we can start on the same day
"I was so impressed that within 8 hours of requesting care for my Mum we had a care team in place offering the most incredible caring support."
"It was a huge relief knowing the care team was always practicing the highest level of professionalism and to know that the same familiar team members arrived every day and night."
"The care team's support and dedication was truly amazing. Each of the carers enriched Mr Smith's life in some way and I know that he enjoyed their company. They were always on time for their shifts and so pleasant to be with and I formed a lovely bond with each of them."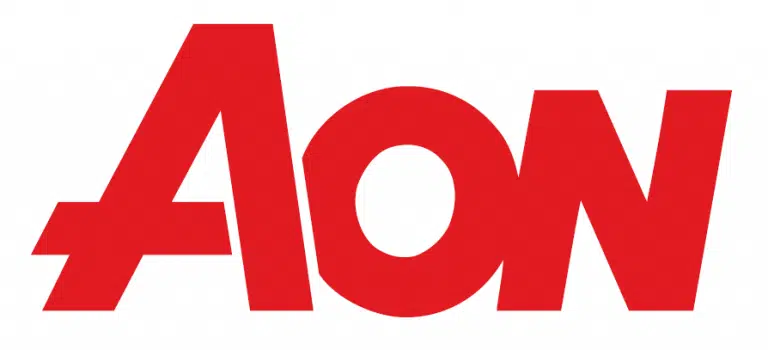 What is in-home respite care?
Whether caring for a partner, a parent, a child, or another treasured loved one, the role of a carer can be a demanding one. From time to time, all carers need a break from caring to perform other daily activities or spend time relaxing and taking care of themselves.
In-home respite care aims to provide short-term support for those caring for loved ones, so that they can take a break from their caring role for a short period of time, safe in the knowledge that their loved one is being well looked after by a qualified and experienced professional.
In-home respite care can involve a respite care worker visiting your loved one in their home for as little as a couple of hours, to overnight, or even in 24-hour blocks. One of the benefits of in-home respite care is that it can be extremely flexible, allowing carers to take as much or as little time as they need away from their caring role.
In-home respite care can also be tailored to suit the needs of the person being cared for, so no matter the level of care required, there is a service available to suit.
What are the types of in-home respite care available?
Emergency Respite Care
This type of respite care can be required for several different reasons, including the death or illness of a primary carer, or another urgent situation that can make regular caring duties difficult for a time.
Emergency respite care can be community-based or be offered in dedicated care facilities such as an aged care home or residential respite service.
If you require emergency respite care for your loved one, you can contact the Commonwealth Respite and Carelink Centre (CRCC), 24 hours a day, 7 days a week, on:
1800 052 222 during business hours
1800 059 059 outside business hours
The CRCC can also help with information on respite services in your area and can assist with advice on finding the most suitable respite care, based on the needs of your loved one and those who care for them.
In-Home Respite Care
In-home respite care, when not in an emergency, involves a care worker visiting your loved one in their home on a planned, and often regular, basis.
This type of care offers carers an opportunity to take a short-term break from their regular caring duties. This time away allows carers to run errands, take care of other daily activities, or take a break for themselves to rest and recharge.
In-home respite care can be scheduled for a few hours a day, or even overnight, and is what we specialise in, here at Care For Family.
When is it time for in-home respite care?
If you find yourself in a caring role or as the primary carer for a loved one, you will have joined the ranks of some 770,000 other Australians.
Many situations can lead to becoming the primary carer for your loved one. Some of the most common of these include taking care of people living with permanent or long-term injury or illness, Alzheimer's disease and other forms of dementia, autism, and ageing and elderly relatives, for example.
The need for respite care can arise for a range of different reasons, some of which can be sudden and unplanned. At Care For Family, we understand the difficulties and challenges that caring for a loved one can entail, and how these challenges can accumulate over time.
We also understand that while it can be difficult to entrust someone else with supporting your loved one, all carers need to take time for themselves every now and again, to avoid burnout and to help ensure your loved one can remain at home. This is why our team of care professionals and nurses are not only compassionate, qualified, and experienced, but are also available at short notice to offer you support when you need it most.
Any time a primary carer finds themselves in need of a break, Care For Family is here to assist. You can rest assured that your loved one is in the trusted and expert care of one of our professional staff, any time you find the need.
Is it possible to get respite care in-home?
Although there are a range of respite care services which are available in dedicated care facilities, at Care For Family, we understand how important it can be for people to remain in their own homes, in familiar surroundings.
That's why we offer high-quality, affordable, and individualised in-home care services across Sydney and beyond.
Where can I find in-home respite care near me?
We offer in-home respite care services throughout Sydney and much of New South Wales.
To find out if we can offer in-home respite care in your area, get in touch via our website or give us a call on 02 9343 0880.
How much does in-home care cost?
Care For Family was founded on the belief that in-home care services should be available to everyone, at all life stages, at an affordable price. Because of this belief, we offer a free, no-obligation in-home assessment and consultation to discuss and tailor an in-home respite care solution for you and your loved one.
We understand that remaining at home, surrounded by memories and in a familiar routine, is important for the happiness and wellbeing of those receiving care. That's why we offer a wide range of options for in-home respite care to ensure your loved one can remain in their own home, and that you can take a break when you need to.
You may be eligible for a government-funded package to support you with caregiving, and each of the services we offer can top-up or supplement any government-funded package you receive. Other funded packages may come from the Department of Veterans Affairs (DVA) or Community Nursing programs. At Care For Family, we can work in coordination with these organisations to supplement the subsidised care they offer.
The cost of our in-home respite care services is the same as that of our private care services, which are the most competitive in the industry. Depending on what level of care is required, whether from a registered nurse or one of our care professionals, we can create a package of care to suit you.
Does Medicare cover in-home respite care?
Medicare does not offer coverage for respite care, however, it may offer coverage as hospice relief.
This means that if your loved one is suffering from Alzheimer's disease and has a financial need, Medicaid may pick up part of the cost of respite care. Also, a senior with Social Security disability benefits may qualify for home health care.
For more information on Medicare coverage, you visit their website or get in touch with us at Care For Family on 02 9343 0880.
What type of in-home respite care services does Care For Family offer?
In-home respite care can offer you a break for a few hours, a full day, or even overnight. At Care For Family, we offer a variety of services under the banner of in-home respite care. These include:
Domestic assistance
Meal preparation
Transport to medical appointments and social activities
Personal care, including showering and personal grooming
If you require in-home respite care outside of business hours due to an emergency, please call 0466 888 842.
Unsure about where to start?
With years of experience in in-home care, we're available to help you work out what support you need. Whether you are planning for the future or would like to start care immediately, we can help. Give us a call, we'd love to hear form you.
Our Private In-Home Care Services
Available from 1+ hours to 24 hours 7 days a week live-in care
Around The Clock Home Care
Live-in Home Care for Seniors
Palliative Care For Children
As long-term experts in aged care, we've been featured by many online and offline publications providing helpful advice, recommendations and commentary.